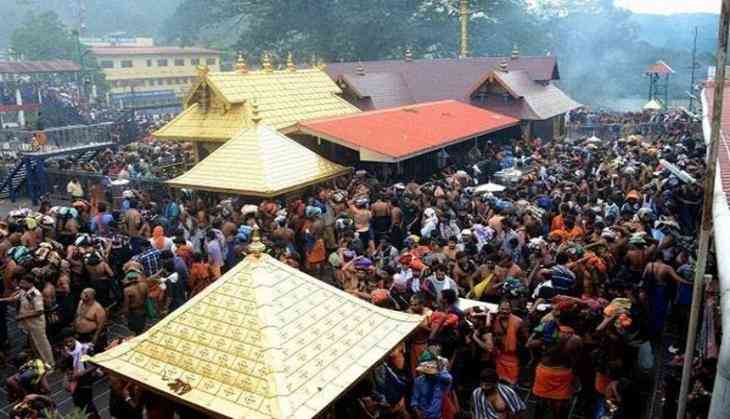 As the Supreme Court gave a green signal to the womens of all age to enter the premises of Sabarimala, yesterday 2 womens have entered the temple and made a history but now, Kerala is boiling due to several protests.
Earlier, the Kerala government led by the CPI(M) had cleared its stand that they would respect the court's order and let the women enter the temple but in the past, due to protests from the BJP, RSS and even the Congress party, womens have been manhandled and attacked by the protesters as well.
Today, Kerala CM Pinarayi Vijayan said, "7 police vehicles, 79 KSRTC buses destroyed & 39 police personnel attacked, till now. Most of the persons attacked were women. Women media persons were also attacked."
Congress MP K Suresh has stated on Sabarimala issue that "We're observing 'black day' in Kerala today. State govt is challenging the sentiments of devotees of #Sabarimala. With the sponsor of state govt, these two young women entered the temple. They are activists, they are maoists."
Kerala CM on #SabarimalaTemple issue: It's government's responsibility to give protection to women. The government has fulfilled this constitutional responsibility. Sangh Parivar is trying to make Sabarimala into a clash zone. pic.twitter.com/W5CaVQsnu7

— ANI (@ANI) January 3, 2019
Even today, after the two women had entered the temple, a protests by Sabarimala Karma Samiti and the BJP held protest march in Pandalam. Today, a purification process was done in Sabarimala and later on a PIL was filed in the Supreme Court.
ANI tweeted saying, "Supreme Court refuses to give an urgent hearing to a mentioning by lawyer, PV Dinesh, seeking initiation of contempt proceedings against the Sabarimala Temple priest for purification of temple premises after entry of 2 women yesterday. SC said the matter has been fixed for Jan 22."
Also read: 'The Accidental Prime Minister' row: Punjab government may ban the film for tarnishing image of Manmohan