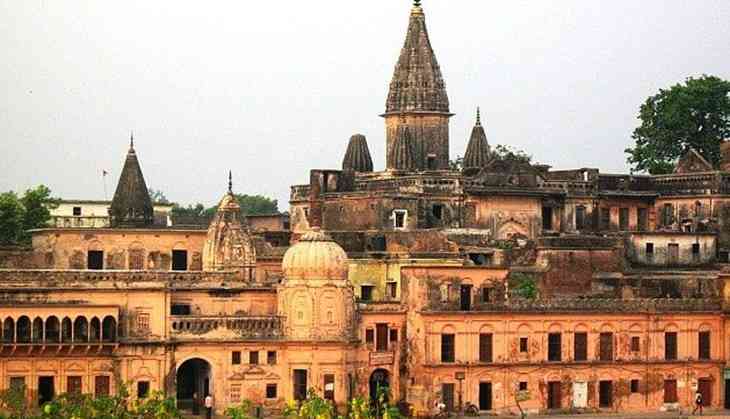 Calling for an urgent hearing in the matter next week, the Supreme Court on 21 March, 2017 called on both the parties in the Ram Temple case to solve the matter amicably.
During the hearing, Chief Justice of India (CJI) JS Khehar also offered to serve as a mediator, if negotiations broke down.
"We have been ready from the start for the construction of both Mandir and Masjid at the site, but the Masjid should be constructed across the river," Bharatiya Janata Party (BJP) leader Subramanian Swamy, who is a petitioner in the case, told the media after the hearing.
The top court put the ball in the court of the petitioners and the respondents by asking them to sort the matter through negotiations.
Swamy sought an urgent hearing into the matter and mentioned to the apex court that the case is pending since last six years, to which the Supreme Court asked Swamy to mention it on or before 31 March, 2017.
The apex court is also hearing the appeals challenging a 2010 Allahabad High Court's decision fixing the exact birth place of Lord Ram at the disputed Ayodhya site.
A three-judge Lucknow Bench of the Allahabad High Court had in September, 2010 given a unanimous decision that Lord Ram was born under the central dome of the makeshift temple and Hindus have the right to worship there.
Subsequently, the Supreme Court had stayed the implementation of the High Court's decision soon after. The case has remained in limbo ever since.
In his petition filed under Article 32 of the Constitution, Swamy contended that the pendency of the appeals in the Supreme Court has restricted his fundamental right to worship and enjoy dignity of life under the Constitution.
Swamy had earlier claimed that work on the construction of Ram Temple in Ayodhya could start before the end of this year and expressed confidence that the apex court's verdict would pave the way for construction of the temple.
-ANI