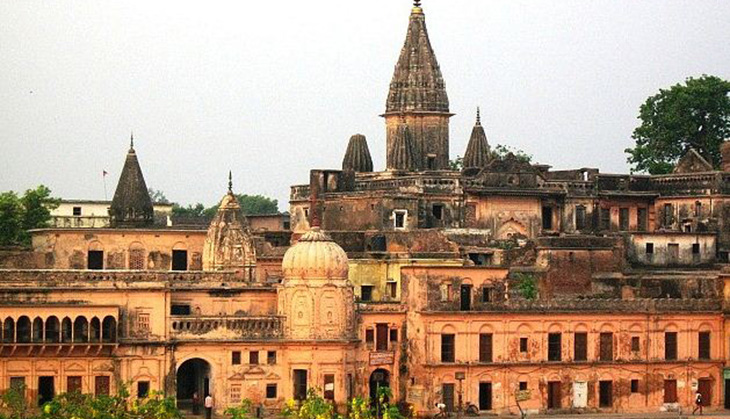 Union culture minister Mahesh Sharma's visit to Ayodhya on 18 October has reignited the Ram Mandir controversy ahead of the 2017 Uttar Pradesh Assembly election.
While the Opposition parties are accusing the BJP of reigniting the issue for political benefits, Mahesh Sharma maintains that his visit to Ayodhya was only aimed at inspecting the site for building a Ramayana museum. He said that improving tourism and ensuring better opportunities for women in the region are also on his agenda.
Meanwhile, many in the BJP have demanded that a legislation on Ram Mandir be tabled in the Lok Sabha.
"The Ram Museum issue has nothing to do with the elections. We started working on it after Mahesh Sharma ji took over as the Tourism Minister. I don't know why the Samajwadi Party has problems with all this," Minister of State for Agriculture Sanjeev Baliyan said.
Baliyan was accused of instigating communal violence during the 2013 Muzaffarnagar and Shamili riots.
On 18 October, BJP MP Vinay Kathiyar called the museum a mere "lollipop". ANI quoted him as saying: "we should be trying to build a Ram temple, we won't be happy with this lollipop".
The museum is set to be built around 15km from the disputed Babri Masjid-Ramjanmabhoomi site.
BJP MP Subramanian Swamy, who had earlier this year raised the issue of Ram Mandir in the Rajya Sabha, said on 17 October that Ram Mandir is the key to wining the 2017 Uttarr Pradesh polls. The Times of India reported that at a conference in Allahabad, Swamy had said that no party can win the election merely on the issue of development and that building Ram Mandi in Ayodhya could be a possibility will ensure victory for BJP.