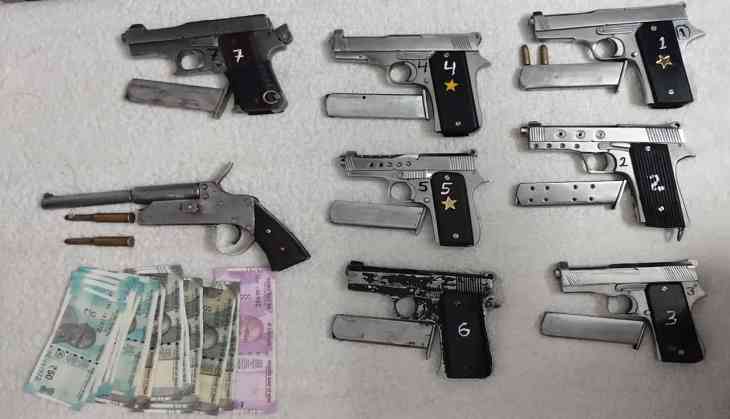 Punjab Police nabbed two weapon smugglers in Fazilka city and recovered as many as eight pistols and fake currency notes from their possession, Director General of Police (DGP) Punjab Gaurav Yadav said on January 27.
Police arrested the criminals during a Naka Bandi at Abohar-Hanunangarh road in Fazilka. The accused has been identified as Banna Ram and Mukesh. Both the criminals hail from Rajasthan.
Notably, Punjab and Rajasthan both share borders with Pakistan, making them sensitive states.
Recently, the Border Security Force (BSF) shot several drones trying to smuggle huge caches of narcotics and weaponries in Punjab.
Earlier this month, the BSF said that it has captured as many as 22 drones in 2022 trying to smuggle weapons and drugs across the border.
Also Read: Alien or …! NASA orbiter sends pic of strange rock formation on Mars resembling bear's face
Similar drone infiltrations were also reported across the Rajasthan border areas.
The BSF is trying their best to curtail such infiltration bids.