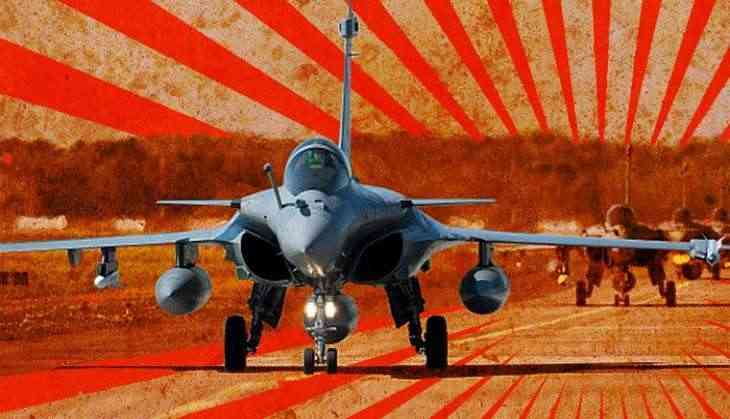 2 fresh plea have been filed in the Supreme Court seeking full details of the India-France deal for the purchase of 36 Rafale jets. The plea might get clubbed with the other petitions filed in the case.
The plea is filed by lawyer Vinet Dhanda. Through his plea, he has sought ways and directions from the apex court to the Modi government for detailing and disclosing the details of the deal, including the price of each Rafale jets.
Supreme Court will be hearing a PIL filed earlier on the Rafale deal case on October 10.
Meanwhile, the third petition on the Rafale deal was filed by Aam Aadmi Party MP Sanjay Singh, who demanded an investigation by a Special Investigation Team (SIT) into the purchase of Rafale jets by India from France.
"Filed a writ petition in the Supreme Court today regarding the 'mahaghotala' of Rs 36,000 crore. Why the government is purchasing the Rs 540 crore Rafale at a cost of Rs 1,670 crore? Why the deal is given to a 12-day old private company and 78-year-old HAL was ignored? Why the Minister lied in the Parliament," Singh tweeted.
रॉफेल रक्षा सौदे में हुए महाघोटाले की जांच सुप्रीम कोर्ट द्वारा गठित SIT के माध्यम से की जाए,36 हज़ार करोड़ के इस महाघोटाले में मोदी सरकार का चेहरा काला है।#चेहरे_पर_जो_लाली_है_राफ़ेल_की_दलाली_है pic.twitter.com/ysqnMXQ4YH

— Sanjay Singh AAP (@SanjayAzadSln) October 8, 2018
Congress leader Anand Sharma said in a press conference, "''This is the biggest defence purchase scam of the century. The Prime Minister is directly answerable. He talks on every subject on earth. But he goes on 'maun vrat' when we ask him on Rafale....The Prime Minister himself is complicit.''
He also said that the Congress would press the Comptroller and Auditor General to scrutinise the deal.
Also read: Lok Sabha Election: Former Haryana CM OP Chautala backs Mayawati as PM; says 'will unite opposition for