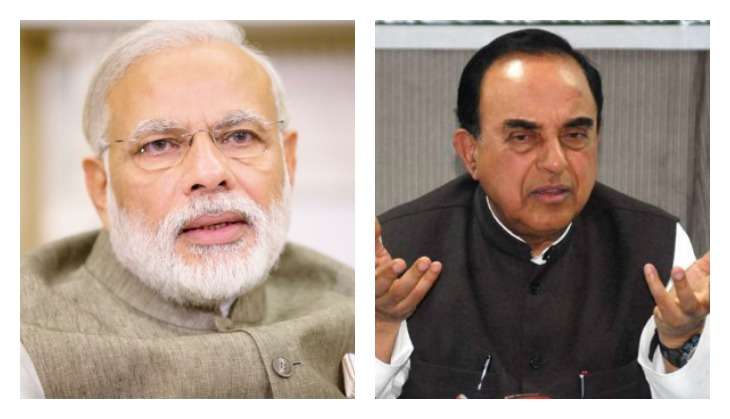 BJP MP Subramnian Swamy, who had invited Prime Minister Narendra Modi's disapproval for his "craving for publicity", said on 29 June that publicity "relentlessly seeks" him out.
Swamy said that he stands by PM Modi as he admires his spine. However, he slammed journalists, saying that they were planting "deliberately false stories" to provoke him.
"New problem: when publicity relentlessly seeks a politician. 30 OVs outside the house, 200 missed calls from channels and paparazzis?" Swamy tweeted.
"Presstitutes are daily planting deliberately false stories hoping I will be provoked to reply. Ha! They have a hope!" he said in another tweet. "I have said before and saying now: Come hell or high water I stand by Modi. I admire his spine. No foreign power can buckle him," he added.
The Rajya Sabha member, who first attacked RBI Governor Raghuram Rajan before taking potshots at Finance Minister Arun Jaitley, has been lying low after the BJP leadership indicated its unhappiness and PM Modi voiced disapproval of his conduct.
--PTI