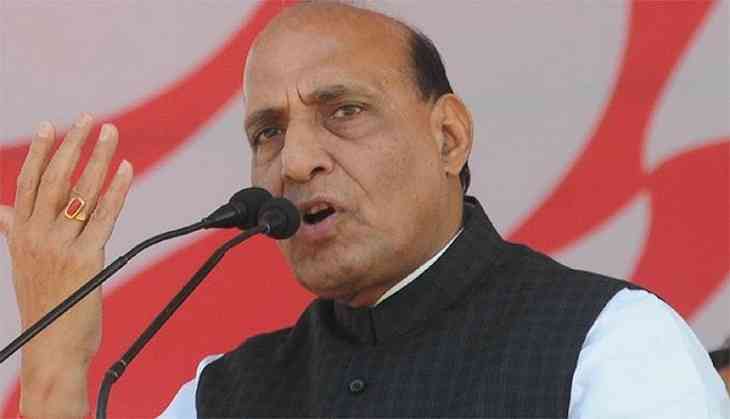 Union Home Minister Rajnath Singh on 9 October said that Prime Minister Narendra Modi has successfully tackled the issue of terrorism by bringing on board the recommendations of world's majority of nations on the issue.
"Terrorism is currently a big danger to many foreign countries, but our prime minister has raised the question of terrorism effectively and strongly on the international front, and has successfully brought on board the recommendations of world's majority of nations," Singh said, in his address at the combined passing out parade of the Assistant Commandants in Chennai.
Claiming that India has emerged as one of the fastest growing economies, the home minister said that anti-India elements naturally want to target sensitive areas in a bid to weaken our economic and strategic strength.
Speaking at the occasion, Singh praised the trainees for their performance as well as the trainers of the National Industrial Security Academy (NISA) for their contribution in ensuring the security of the nation.
Singh also commended the Central Industrial Security Force (CISF) for giving special attention to training, and added that its role has been "multidimensional and challenging."
"The CISF should have core competence against terrorism, so that enemies cannot target nation's important strategic installation," Singh said, adding that the CISF should undertake regular security audit of every installation, and incorporate new technology in strengthening the security.
Stressing the importance of technology in tackling cyber terrorism, he advised the security forces to keep abreast with the latest technology.
Singh also advised the CISF to branch out a specialised wing for cyber security issues.
He also stressed on women's participation in the security forces. Women have a 33 per cent reservation in the Central Armed Police Forces (CAPF).
Singh also enumerated the reforms taken up by the Home Ministry for the welfare of security force personnel, beginning with improving the treatment of the dependents of the martyred jawaans by giving scholarship to their children.
"The Sarojini Damodaran Foundation has taken up the duty to provide scholarship to students till the end," Singh informed.
In addition, he informed that he had announced on January 1, 2016 that the family of martyrs would be compensated with no less than Rs. 1 crore.
In the scheme of welfare for the security personnel, Singh said a mobile application has been launched to timely redress grievances.
Also, the Home Ministry has decided that Rs. 10,000 will be provided to the personnel below the officer rank for getting custom-fit uniform instead of ready-made ones that may have an ill-fit.
-ANI