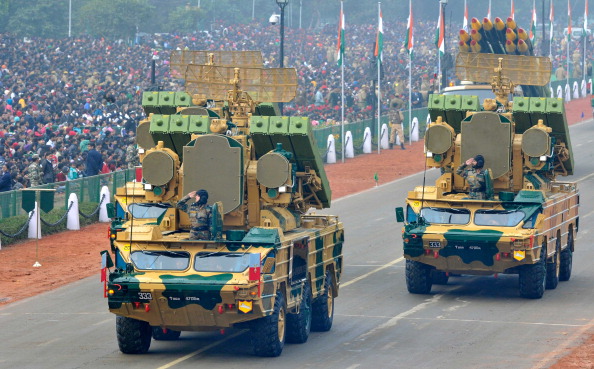 Placing an army tank on campus is one route that the Jawaharlal Nehru University (JNU) is considering to instill nationalism among its students, reports The Indian Express.
Other ways include installing a memorial on campus to commemorate the lives of soldiers who died fighting for India, and a wall of fame with the photographs and names of soldiers, said JNU registrar Bupinder Zutshi after a meeting between JNU vice chancellor M Jagadesh Kumar and several ex-servicemen on Tuesday.
"We will be looking at various ways to do this," said Zutshi. "Having a wall of fame with soldiers' names and photographs, showcasing a military tank or artillery. there are different things we will look at. We are also planning regular interactions between students and defence personnel."
JNU has been at the centre of a political row ever since six of its students were charged with sedition after an event on 9 February to mark the hanging of the 2001 Parliament attack convict Afzal Guru. Anti-national slogans were allegedly chanted at the event, leading the government and police to crackdown on the university.
A few hours after the meeting between the vice chancellor and the ex-servicemen, JNU students Umar Khalid and Anirban Bhattacharya, surrendered before the police and on Wednesday, were remanded in police custody for three days. JNU Stduents' Union president Kanhaiya Kumar has been in police custody since just after the Afzal Guru event.