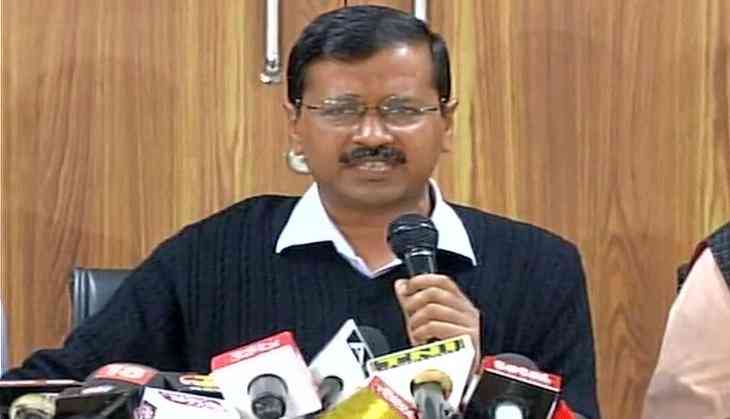 No relief for AAP on modernized EVMs for MCD polls (ANI)
On 18 April,The Delhi High Court refused to give immediate relief to the Aam Aadmi Party (AAP) in its plea seeking direction to use Voter Verified Paper Audit Trail (VVPAT) installed Electronic Voting Machine (EVM) in the upcoming Municipal Corporation of Delhi (MCD) polls.

The court has also issued a notice to the Election Commission of India (ECI) and Delhi state election commission seeking them to file a reply in two days.

The court questioned the AAP as to why it was approaching it at "11th" hour for getting MCD polls conducted via VVPAT machine EVMs.

Earlier today, a plea was filed by AAP regarding the same.

The petition filed by Mohd. Tahir Hussain and the AAP sought to know why the Delhi state election commission asked for generation one EVMs to conduct MCD elections, which are least secure.

Recently, Delhi Chief Minister Arvind Kejriwal, who has been vouching for conducting upcoming municipal polls through ballot paper citing EVM rigging, has demanded that the civic elections in the national capital be postponed by a month.

Kejriwal urged that till arrangements are made to use VVPAT-equipped EVMs, polls must be deferred.

The Delhi Chief Minister yesterday met the State Election Commissioner on the issue of EVMs and put his demand.

However, the SEC rejected the proposal, saying there was no provision to postpone the elections. Kejriwal insisted, under the DMC (Delhi Municipal Corporation) Act, the Centre has the power to extend the tenure of the civic bodies by one year.

VVPAT is a machine which dispenses a slip with the symbol of the party for which a person has voted for. The slip drops in a box but the voter cannot take it home.

The MCD elections are scheduled to be held on 23rd of this month.
-ANI