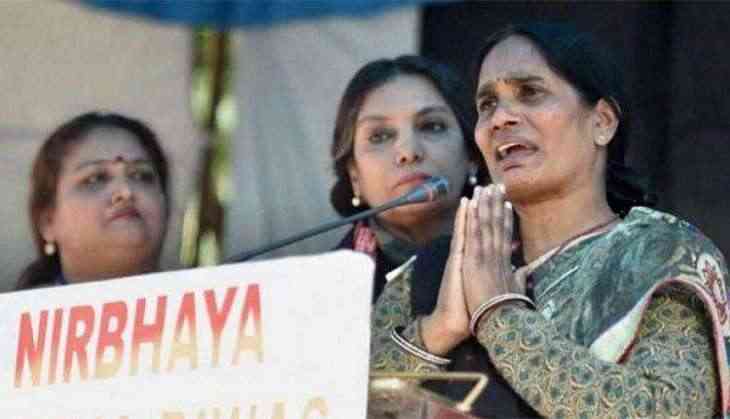 Asha Devi, the mother of the 2012 gang rape victim referred to as Nirbhaya
Asha Devi, the mother of the 2012 gang rape victim referred to as Nirbhaya, on Tuesday expressed her disappointment over delay in executing the four accused in the case, saying that the crime rates are escalating due to the delay in serving justice.
"Despite crime rates in the country being so high, little girls still preyed upon by these criminals, our authorities are slacking. We've been waiting for over two months now (for the execution)," Devi said while speaking to ANI.
Her comments come in the wake of the Delhi Commission for Women (DCW) issuing a notice to the Tihar Jail authorities over the delay in the execution of the accused.
"I appealed to the DCW for help, they have been very supportive in the past. They have issued a notice, but I don't know how much more delay will be caused. I appeal to the government, the authorities and the courts to expedite the procedure and hang the culprits," Devi said.
She also stated that she held the law enforcement authorities responsible for the increasing crime rates, saying that the delay in bringing the criminals to justice is what encourages them.
"It has been almost six years now. The Nirbhaya incident was a challenge for the law enforcement authorities to bring about a change in the system, although all changes have happened on paper only. The delay in proceedings is done to protect the criminals, they have thousands of options. If those procedures are expedited, the crime rates will plummet," Devi said.
The DCW issued a notice to the Tihar Jail authorities on Monday, asking them to update the commission on whether an order authorising the execution of the death sentence has been issued or not, and submit reasons, in case execution orders have not been issued, and have sought a reply by September 15.
Nirbhaya, the 23-year-old girl was gang-raped by five men and a juvenile in a moving bus in Delhi in 2012.
On July 9, a three-judge bench of the Supreme Court, headed by Chief Justice of India Dipak Misra and comprising Justice Ashok Bhushan and Justice R. Bhanumathi, upheld the death sentence awarded to four of the accused in May 2017 after three of them - Mukesh Singh, Vinay Sharma and Pawan Gupta - filed a petition in the court to review the judgment. Akshay Singh, the fourth convict, did not file a review petition against his death sentence.
The leader and the fifth member of the gang, Ram Singh, allegedly committed suicide in jail nearly three months after the crime, while the juvenile was convicted by the Juvenile Justice Board and was let off in December 2015 after serving three years in a reformation home.
-ANI