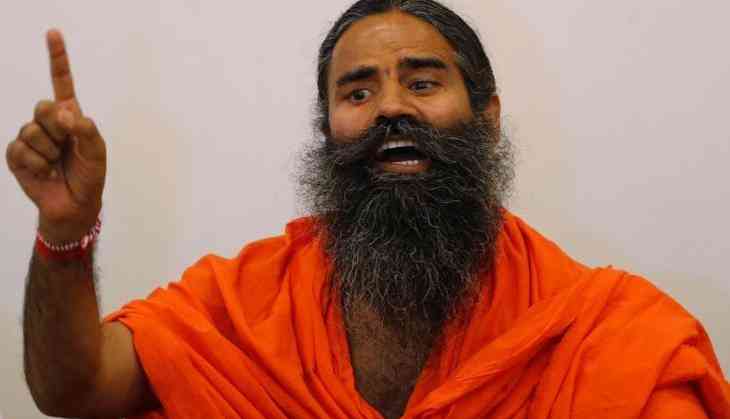 America's leading newspaper New York Times on Friday ran a lengthy feature story on the yoga guru Ramdev and his empire of business. The story sheds light over his economical, political and spiritual activities.
In the story, the world's influential newspaper called him 'India's Donald Trump and predicted that he may run for the prime minister.
"In his own way, Ramdev is India's answer to Donald Trump, and there is much speculation that he may run for prime minister himself. Like Trump, he heads a multibillion-dollar empire. And like Trump, he is a bombastic TV personality whose relationship with truth is elastic; he cannot resist a branding opportunity — his name and face are everywhere in India," the newspaper wrote.
But, although the news paper compares the business of Ramdev to that of Donald Trump yet it differentiates the quirk of their personalities. The story notes "On the surface, Ramdev's blissful demeanor is worlds away from Trump's growls and sneers".
Highlighting his friendship with the Prime Minister Narendra Modi, the feature story written by Rober F. Worth, noted "Ramdev has been a prominent voice on the Hindu right, and his tacit endorsement during the landmark 2014 campaign helped bring Prime Minister Narendra Modi to power. He appeared alongside Modi on several occasions, singing the leader's praises and urging Indians to turn out for him. Ramdev has called Modi "a close friend," and the prime minister publicly lauds Patanjali's array of ayurvedic products — medicines, cosmetics and foodstuffs".
Also read: Muzaffarpur Shelter Home Rape Case: Fresh medical report confirms rape of 34 girls out of 42, 10 accused held