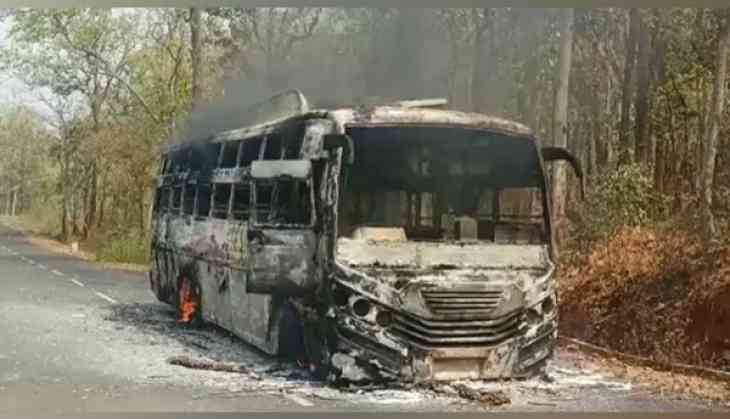 Naxalites set bus on fire
Naxalites on Saturday torched a passenger bus plying between the districts of Narayanpur and Dantewada on the Barsur-Palli Marg.
As per informaion, about 20-25 Naxalites set the bus on fire. The incident took place in the jurisdiction of the Malewahi police station.
Dantewada Police confirmed that all passengers are safe. Additional Superintendent of Police (Addl SP) R K Barman told ANI, "Police has rushed to the spot. All passengers are safe. They are being taken to their destinations. The route has been restored".
"Paramilitary Camps around the incident site have been alerted," the official added. Further details are awaited.
Earlier last month two security personnel, including a constable of district police, were killed in a Naxal attack in the insurgency-hit Rajnandgaon district of Chhattisgarh. The incident took place at a restive location under Bortalav police station limits near the Chhattisgarh-Maharashtra border during morning hours, said Additional Superintendent of Police (ASP) Lakhan Patle.
Also Read; UP Shocker: AMU student stabs father, mother to death with scissors, arrested