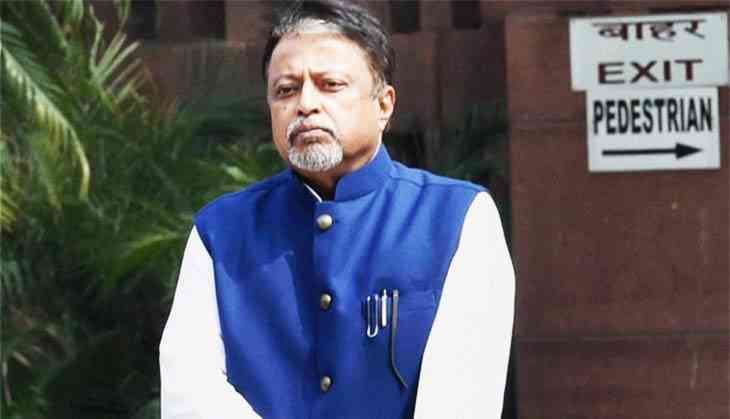 Suspended Trinamool Congress MP Mukul Roy quit the party and the Rajya Sabha on 11th October and accused West Bengal Chief Minister Mamata Banerjee running a one-man show and propagating dynastic politics.
Roy, who was suspended for six years for "anti-party activities" by Banerjee-led Trinamool Congress (TMC) following his announcement on September 25 that he would resign after Durga Puja, also said that he had never considered the BJP a "communal party".
"I feel in a party everybody is a comrade and not a servant. And this kind of behaviour is common in every one-man political outfit. "One-man politics is bad for every political party in the country," the 63-year-old leader told reporters, adding he is leaving the TMC, the party he formed with others, with a heavy heart and much pain.
Roy was speaking after submitting his resignation to Rajya Sabha Chairman M Venkaiah Naidu.
Roy was known for his organisational capability, loyalty to Banerjee and backroom manoeuvring skills.
"Apart from micro-managing the organisation, he was in charge of the party's expansion within and outside Bengal," a TMC leader said on the condition of anonymity.
Roy was a Youth Congress worker in the 1990s when he became a close associate of Banerjee, then the West Bengal Youth Congress president. He was among those who left the Congress for the TMC when Banerjee decided to form her own party.
Given the task of expanding the party's organisation in West Bengal, Roy, who had lost in the 2001 state assembly election, became the face of the party in New Delhi after he was sent to the Upper House of Parliament in 2006 and appointed as the TMC general secretary.
A former Union minister - he held the Rail portfolio and was minister of state for shipping - Roy was a poll strategist for the TMC, importing the system of poaching on elected representatives of opposition parties.
"His motto was victory at any cost," the TMC leader, who did not wish to be named, said.
Cracks began to surface in the relationship between Banerjee and Roy with the rise of the former's nephew, Abhishek Banerjee, as the next generation leader of the TMC.
The fissures widened in 2015 when Roy's name came up in the Saradha chit fund scam and he was removed as the party's general secretary.
The ties nosedived after the TMC vice president's post - given to Roy following a patch-up effort - was abolished.
Roy spoke about the pitfalls of "one-man parties" after his resignation today.
All should be "comrades in a party and not servants. But the one-man parties do not work like that", he said.
-With PTI inputs.