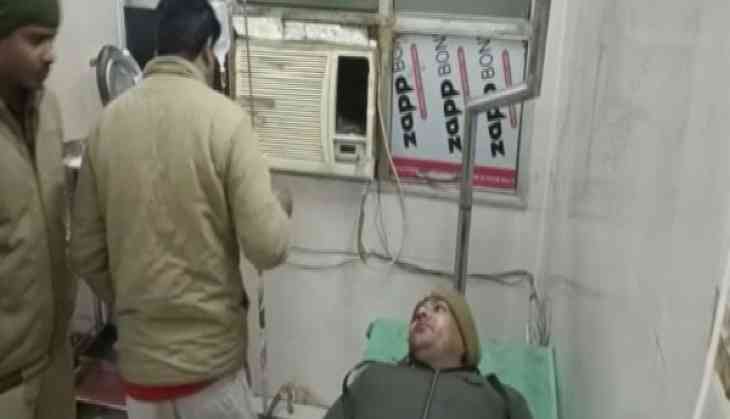 police personnel attacked
Two miscreants attacked police patrolling van with stones which left two personnel injured in Uttar Pradesh's Bahraich district, officials said on Saturday.
The incident occurred on Friday late in the Brahmanipura area, when the personnel returned to the police station.
The officials informed that both the personnel had sustained multiple injuries and were immediately rushed to the District Hospital in Bahraich. One among them is under observation.
Also Read: Trans couple announces pregnancy; see powerful post
The personnel who sustained major injuries and is under observation is identified as Abhiveer Singh, a Constable in the Uttar Pradesh police. Singh said that while he was going back to the police station two people attacked him and he sustained multiple injuries on his nose and shoulder.
"Two miscreants attacked me with stone and other weapons (unidentified). They tried to snatch my things and kill me but I was successful in escaping from the incident spot," Singh said.
Sahir Khan, a doctor at the district hospital, said two police personnel were brought injured among them one is a constable and one is a home guard.
"The constable has suffered major injuries and is currently under observation. Meanwhile, the home guard had been asked to get an x-ray done," Khan said.
The Constable has given names of suspects in connection with the attack. Further investigation is underway, police said.