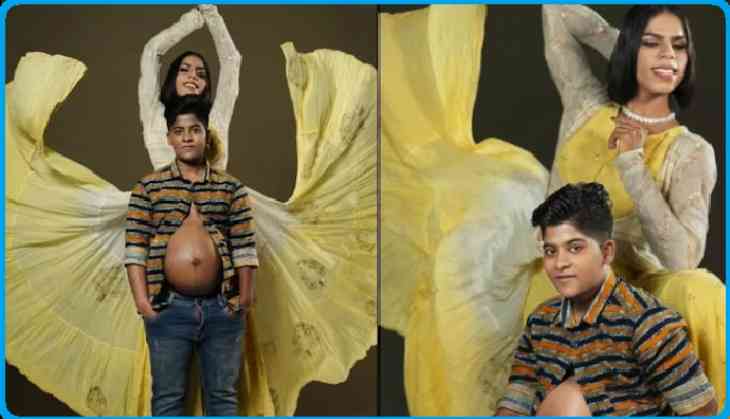 Trans couple announces pregnancy
A trans couple from Kerala's Kozhikode made history by announcing their pregnancy through an impactful photoshoot, marking the first of its kind in the country. The couple who are expecting their first baby next month, took to Instagram to share the good news.
Ziya and Zahad have been living together for the past three years.
In the picture, Ziya and Zahad can been seen posing for a photoshoot with later expressed her feelings in the caption, "Although I did not become a woman by birth or by my body, I knew the femininity in me as long as I grew up, but a dream that I had inside me "Mother"..... Desires are known," Ziya wrote in the caption.
"Time has brought us together. It has been three years. Like my dream of mother, his dream of father and a desire of our own brought us to one thought. Today 8 months old Jeevan is moving in his belly with full consent……supporting the decisions we made to make our wishes come true. As far as we know, India's first TRAN'S MAN PREGNANCY," the post added.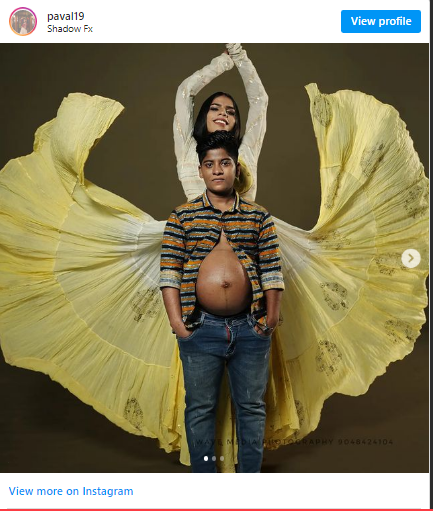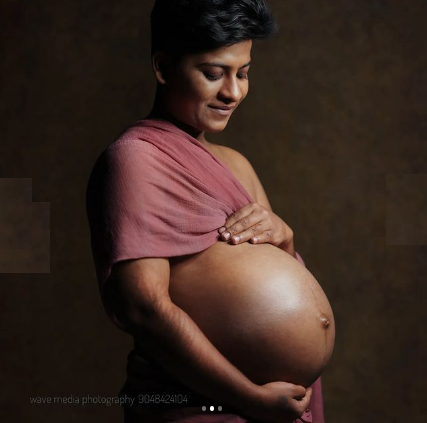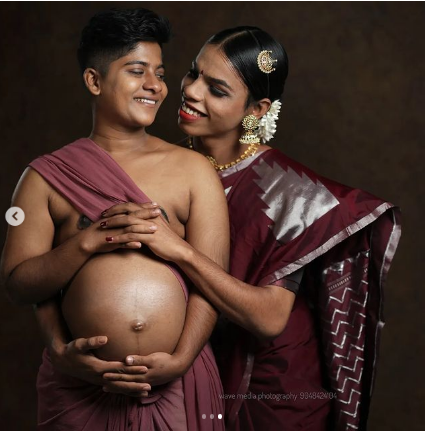 The couple expressed their gratitude towards their parents and doctors for providing support and guidance throughout their pregnancy journey.
Ziya was born a man and transitioned into a woman, while Zahad was born a woman and changed into a man. Zahad conceived the baby from Ziya.
Since being shared, the post has garnered over 20,000 likes and a ton of reactions. People congratulated the couple and pour their blessings on them.
Congrats Ziya and Zahad.