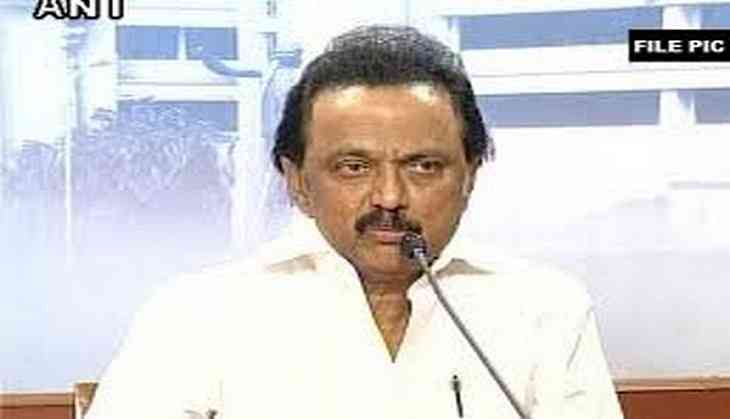 The Dravida Munnetra Kazhagam (DMK) on Friday demanded resignation of newly appointed Tamil Nadu's Director General of Police (DGP) T.K. Rajendran, saying that it was shocking that a tainted officer who is being investigated in a scandal has been given the coveted post.
DMK working president M.K. Stalin also sought Ministry of Home Affair's intervention and demanded action against the appointment.
"The MHA should take action in appointment of new DGP. TK Rajendran's appointment is a shame to Tamil Nadu. He should be relieved immediately, Stalin told the media.
Meanwhile, DMK leader Sarvanan said that elevating 'tainted' Rajendran to the top post would affect the morale of the other officers.
"It is absolutely shocking that someone who is being investigated in a scandal and corruption case is made the DGP of Tamil Nadu police. How can, someone against whom credible documentary proof has been submitted and who has already been enquired by the income tax department, be given such a top post. M.K. Stalin has clearly said that it will affect the morale of the other officers," Sarvanan told ANI.
He further said that his appointment was probably made to ensure that he would listen to the all the diktats from the government and Chief Minister Edappadi K. Palaniswami, who is also tainted.
Rajendran, a 1984-batch IPS officer, was appointed as the new DGP and head of the force in Tamil Nadu today.
Prior to this appointment, Rajendran was DGP (Intelligence) and holding additional charge as DGP (Law and Order).
-ANI