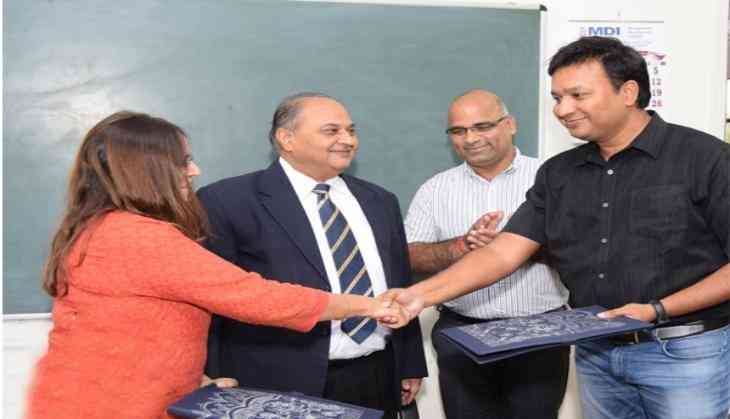 The Management Development Institute (MDI), Gurugram and Logix ITS India LLP (LOGIX) have signed a memorandum of understanding (MoU) to edify its executives for management lessons.
Signed by Professor Sangeeta S. Bhardwaj, Dean (EGP), MDI Gurugram and Country Director of Logix Prashant Mathur, the MoU will be valid till October, 2020 and further extended if mutually agreed.
LOGIX has formulated this scheme for its employees with an objective to develop and groom the capability of its selected employees to take up higher roles and responsibilities in the organisation.
Under this MOU, employees selected by LOGIX based upon certain eligibility and selection criteria will get an opportunity to pursue 'Executive Post Graduate Diploma in Management,' which is recognized as Post Graduate Diploma in Management- Part time (hereinafter referred to as the PGDM- Pt) by AICTE at MDI Gurugram.
The Post Graduate Diploma in Management- Part time will be a 3-year non-residential course. MDI will arrange project visits (within or outside India) as and if required by the course curriculum along with other campus facilities. LOGIX is intended to sponsor its employees every year depending on their needs.
LOGIX'S Higher Education Scheme for its employees is focused at developing and grooming the capability of its employees to take up higher roles and responsibility in the organization. MDI will ensure that the recommended students fulfil the Institute's eligibility criteria for admission, informed the institution.
The MDI will also screen the students before admission and follow its regular procedure including conducting a written test, group discussion, interview etc.
-ANI