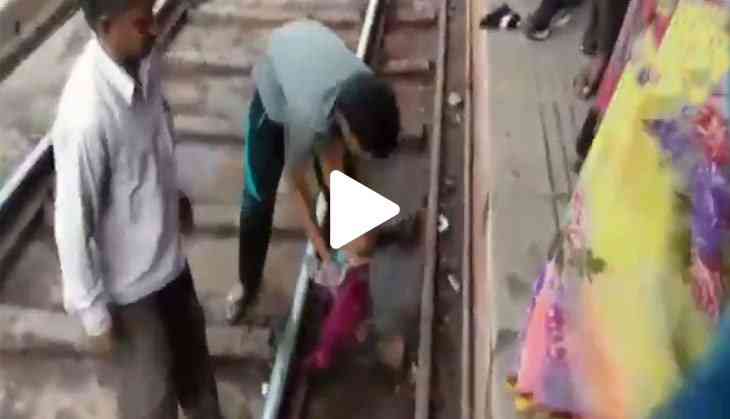 It is rightly said by someone that 'jako rakhe saiyan mar sake na koi'. Because what has happened with a one-year-old girl who got just save from the train.
A shocking incident took place in Uttar Pradesh's Mathura Railway station where an infant survived unhurt after a train passed over her.
The whole incident has been captured and the video is doing the round on social media.
In the video, the girl can be seen lying next to the tracks as a train passed over her. On the other hand, the commuters were watching girl helplessly as they were waiting for a train to go.
As per the reports of ANI, the infant fell on the tracks after her mother was accidentally pushed by her father while he was alighting the train.
As soon as the train passed, a man picks her up and handed over to her family.
See video:
#WATCH: One-year-old girl escapes unhurt after a train runs over her at Mathura Railway station. pic.twitter.com/a3lleLhliE

— ANI UP (@ANINewsUP) November 20, 2018
What a miracle!
Also read: OMG! This 5-star hotel staff cleans toilets and drinking glasses with the same washcloth; see viral video