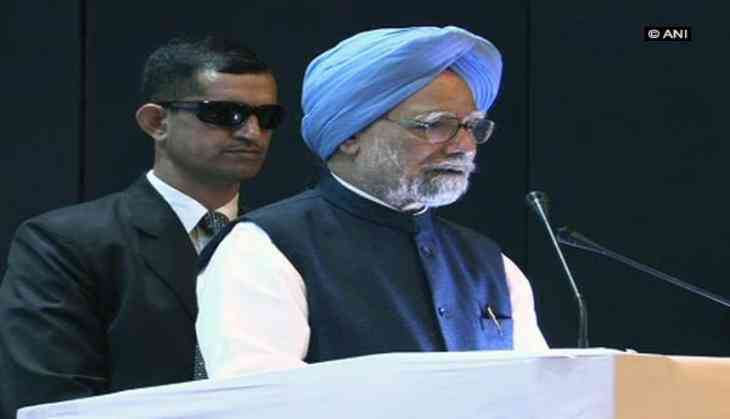 Senior Congress leader Manmohan Singh on 2 December targeted Prime Minister Narendra Modi over demonetization and termed 8 November 2016, as "black day" for economy and democracy.
Addressing the media here, the former prime minister also expressed grief over the deaths of people who lost their lives while standing in queues outside banks in the days after the demonetization of high-value currency notes.
"I say with immense pain and a sense of deep responsibility that the 8 November was a black day for our economy and democracy. I invoke memories of more than 100 people who lost their lives while standing in queues as a result of demonetization," he added.
Earlier in the day, Union Minister Arun Jaitley launched a scathing attack at the former prime minister alleging that previous government under Manmohan Singh was the "most corrupt".
"The 10 years of governance before Prime Minister Modi's government was the most corrupt government we have ever seen. It was a leaderless government. It was said that the then prime minister was a prime minister in office, but not in power," he added.
With the Gujarat assembly elections date inching closer, the Congress and Bharatiya Janata Party (BJP) have left no stone unturned in bringing one another down.
The two-phase Gujarat elections will take place on 9 and 14 December, while the results will be declared on 18 December.
-ANI