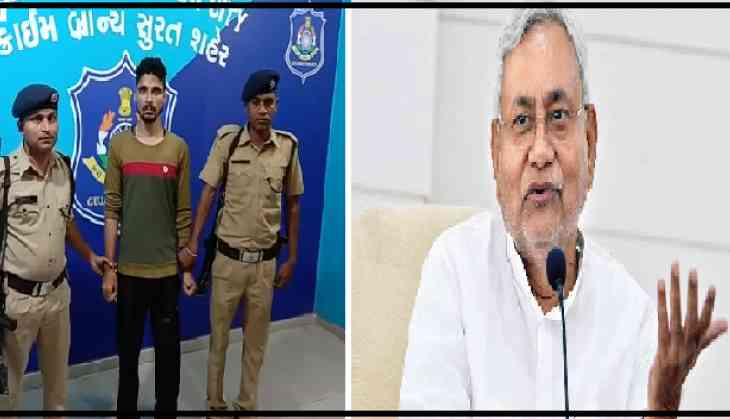 The Patna Police, with the help of Gujarat Police, arrested a man who threatened the life of Bihar Chief Minister Nitish Kumar.
The accused was apprehended in Surat city after sending a threatening WhatsApp message to CM Kumar.
A team from the Patna Police has gone to Surat to question the accused, and the police are investigating the involvement of other people in the case.
Bihar CM Nitish Kumar received a death threat through a WhatsApp message, after which Patna Police arrested the accused from Surat with the help of Gujarat Police. Patna Police officials have reached Surat for questioning of the accused: Bihar Police Officials pic.twitter.com/vT2WST579J

— ANI (@ANI) March 22, 2023
Further details are awaited.
This is not the first time that the Bihar Chief Minister has got a death threat. In 2018, Patna Police had apprehended a youth after he issued a death threat to CM Kumar. Pramod Kumar alias Poyama was arrested from Fatuha in Patna district.
The accused made a video in which he threatened to blow up the Bihar Chief Minister along with his bodyguards.
In 2015 also, CM Kumar got a death threat through a sms.
Also Read: Mumbai Crime: Conman arrested after 27 years of run