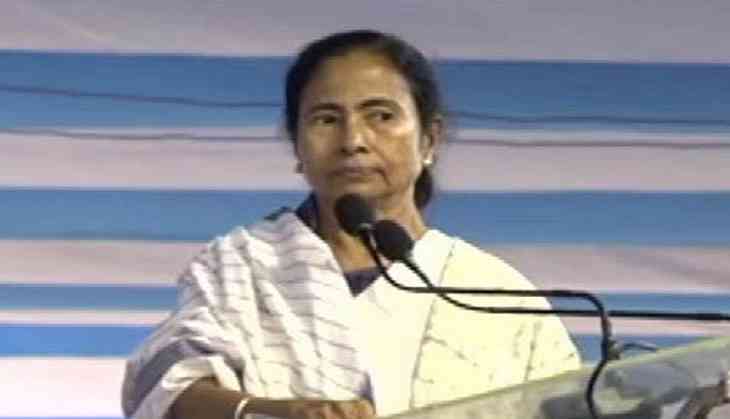 Cornering the Central Government over failing to control the situation in Jammu and Kashmir, West Bengal Chief Minister Mamata Banerjee on Tuesday accused Prime Minister Narendra-led Government of creating unrest in the country.
"I condemn the terrorist attack on the Amarnath pilgrims. I was shocked after I heard that Amarnath Yatris were attacked and Central govt. is not able to do anything. Our Prime Minister is making foreign trips while the people of the country are getting killed," she said, while addressing a rally in East Midnapur.
Earlier in the day, Mamata took to Twitter to condemn the attack and said, "Strongly condemn the attack on Amarnath yatris and the police. Terrorism unacceptable anywhere in the world."
Bharatiya Janata Party (BJP) leader Subramanian Swamy has said that it was time that the civilian government in the state got dismissed.
"This is the tipping point. The civilian government should be dismissed or should be asked to resign, and we should impose the Central rule through the Governor in Jammu and Kashmir," Swamy told ANI.
Meanwhile, the mortal remains of the Amarnath Yatra pilgrims, who lost their lives in the attack, were brought to Surat, Gujarat.
Seven people lost their lives and 15 others were injured yesterday when a group of terrorists attacked a bus in Jammu and Kashmir's Anantnag.
The incident occurred at around 8.20 p.m. yesterday between Baltal and Mir Bazar. Reportedly, the bus was neither a part of a convoy nor registered with the shrine board.
The 90th and 40th battalions of the Central Reserve Police Force (CRPF) have been deployed at the spot to prevent further untoward incidents.
People all across the country are condemning the incident, with some even staging protests against Pakistan.
Prime Minister Narendra Modi and President Pranab Mukherjee have also strongly condemned the incident.
J-K Chief Minister Mehbooba Mufti summoned an emergency meeting of her cabinet to review the security situation across the state.
Inspector General of Police (Kashmir Range) Muneer Khan has said that the attack on Amaranth Yatra pilgrims was carried out by Lashkar-e-Taiba (LeT).
Meanwhile, President Pranab Mukherjee and Prime Minister Narendra Modi have condemned the attack in the strongest terms.
The Delhi Police has also issued a high security across the national capital on Tuesday.
-ANI