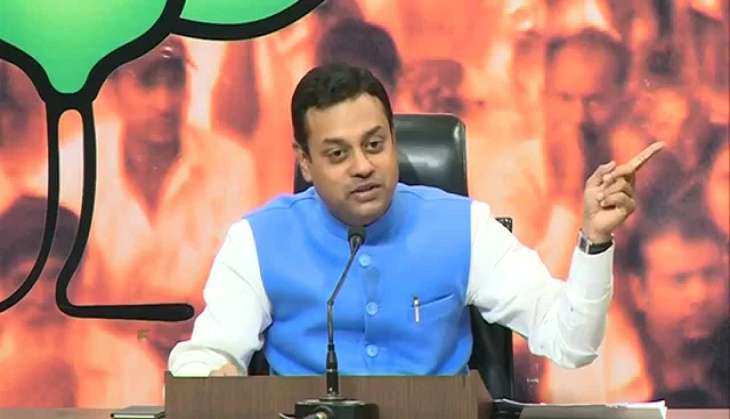 The Bharatiya Janata Party (BJP)- Trinamool Congress (TMC) tussle over demonetisation seems to be turning more offensive with both the parties leaving no opportunity to target each other, as the BJP on Friday alleged West Bengal Chief Minister Mamata Banerjee of protecting the corrupt, adding that she has been exposed like never before.
"Mamata Banerjee ji has been exposed as never before. Today, she has become the perpetrator and in fact the protector of the ones who are corrupt. The Rose Valley Chit-fund scam looted approximately 18 lakh families. The Congress leaders from West Bengal and the Left leaders went to the Supreme Court with the petition," BJP spokesperson Sambit Patra told ANI.
On the other hand, the TMC has branded the entire development as a political vendetta launched against them under the instructions of Prime Minister Narendra Modi.
"Why doesn't the Central Bureau of Investigation (CBI) take action against Babul Supriyo and Sujan Chakraborty, who are also involved in the Rose Valley affair.It's a fully political ploy by the ruling party at the Centre and particularly under instructions of the Prime Minister so that the anti-demonetisation protest dies down," TMC leader Saugata Roy told ANI.
The leader further reiterated his party's demand to investigate the involvement of Union Minister of State and BJP MP Babul Supriyo in the Rose Valley chit-fund scam.
"We have alleged that Babul Supriyo was also involved in the Rose Valley scam and the matter should be investigated," he said.
Patra, however, rubbished the allegation of political vendetta saying that the CBI is working under the directive of the Supreme Court.
"The Supreme Court, in fact said that the CBI should look into this case (Rose Valley Chit-fund scam) and should see to it that the people responsible should be brought to the books. Should not the Supreme Court be respected? If the CBI is working as per the instructions of the Supreme Court, why is Mamata Banerjee so pained?" he said.
Following the arrest of TMC MP Sudip Bandyopadhyay in the Rose Valley chit-fund scam West Bengal is seeing cases of violence where in BJP offices and their leader's houses have been attacked allegedly by TMC workers.
BJP leader Krishna Bhattacharya's house earlier on Tuesday was allegedly attacked by TMC workers. BJP headquarters in downtown Kolkata was also vandalized by TMC workers.
Supriyo, on 5 January alleged that TMC 'goons' tried to break into the apartment in Kolkata where his parents stay.
On Thursday, TMC took its protest to another level by protesting in front of the Prime Minister's Office (PMO) and raised slogans of 'Modi hatao desh bachao'.
-ANI