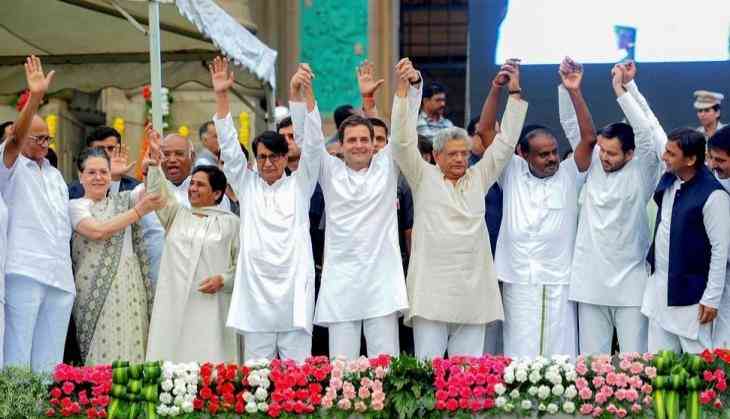 As the Opposition is trying to gather a support against the ruling BJP, a shocker by BSP's Mayawati for the Grand Alliance has come that she might not attend the Opposition meet on December 10.
The Grand Alliance in the making requires a large support of the non-BJP parties, as the BJP's juggernaut which is being led by PM Narendra Modi and party president Amit Shah, seems to be indefensible at the moment. Although, the quickness of the main Opposition party, ie Congress, in Karnataka and a loss of the BJP in several By-polls across the country can be some good news but the state elections in Rajasthan, Madhya Pradesh, Chhattisgarh, Telangana will be decider for the bubbling alliance an the Opposition forces, which actually need a push in the form of a electoral win to tackle the growing anti-incumbency against the BJP and convert it into votes.
A senior leader told the NDTV that "I think she (Mayawati) wants to see what the results are like on the 11th before committing to anything."
Mayawati seems to be heading towards a non-BJP and a non-Congress alliance, where she wants a third front to come up in the Lo Sabha election of 2019.
N Chandrababu Naidu, who was earlier going to chair a meet of the Opposition party, had postponed it to December 10 after meeting West Bengal CM Mamata Banerjee but Mayawati, who sidelined Congress party for an alliance in Madhya Pradesh and Chhattisgarh doesn't seems to be in align with accordance to the Opposition's tune.
Also read: Delhi: Shocking! 16-year-old boy and his cousin shot and injured in pub after DJ refused to play songs