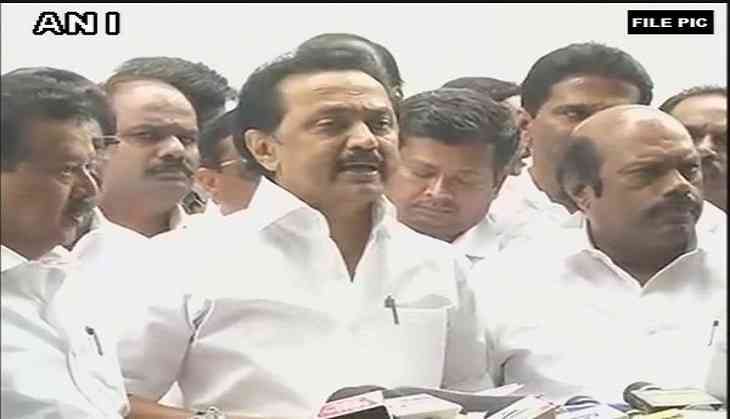 DMK working president MK Stalin introduced 'no-confidence motion' in the Tamil Nadu assembly today and raised the Koovathur issue.
Stalin also raised the vote of confidence issue upon which Governor sent a letter to the Speaker for appropriate action seeking an explanation.
"My petition has been sent to Speaker and Chief Secretary for action by the governor. I request the Speaker and CM to give an explanation," Stalin told the media here after staging the walkout.
The Congress also walked out of the Tamil Nadu assembly after the Speaker refused to reply on issues raised by Stalin.
Earlier, the DMK moved the Madras High Court seeking a probe by the CBI and the DRI into the alleged payments made to some ruling AIADMK party MLAs ahead of the confidence motion moved by Chief Minister Edappadi K.Palaniswami on the floor of the Assembly on February 18.
According to an English TV channel, Mr Saravanan, MLA from Madurai South, confessed that money was indeed paid to MLAs to stay with the Sasikala faction and to prevent from crossing over to the OPS camp.
The expose claimed that on February 8, over 100 AIADMK MLAs were bundled into buses and transported to Golden Bay Resorts at Koovathur, near Mahabalipuram.
-ANI