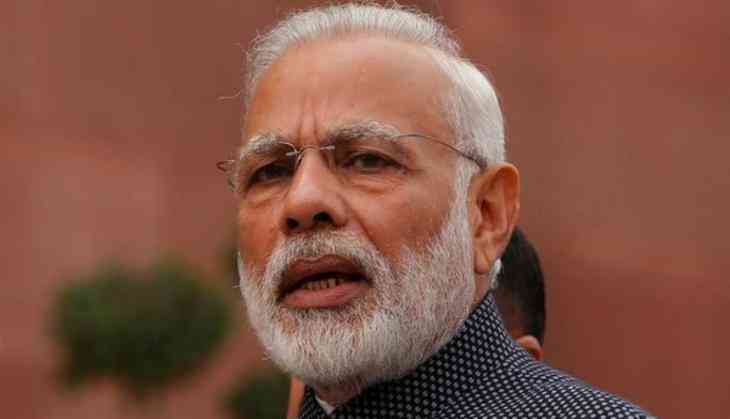 After, the massive outrages over the alleged gangrape in J&K's Kathua and Uttar Pradesh's Unnao, Prime Minister Narendra Modi breaking his silence over the sexual violence on Friday and said that the country's daughters would get justice definitely.
"I want to assure the country that no culprit will be spared, complete justice will be done. Our daughters will definitely get justice," Modi told a rally in Delhi. The Prime Minister was referring to the gangrape of 17-year-old Unnao girl by BJP MLA Kuldeep Singh Sengar and gangrape rape and murder case of eight-year-old Kathu in J&K's Kathua by eight men in a Hindu temple.
PM Modi's statement came on a day when the top court took a strict note of the attempt by a group of lawyers in Jammu to prevent state police from filing a charge sheet at the local court last week in Kathua rape case.
According to Indian Express, the apex court sought explanations by April 19 from the Bar Council of India, Jammu and Kashmir Bar Council, Jammu High Court Bar Association and Kathua district bar association.
The apex court stretching on the rape case said, "It is settled in law that a lawyer who appears for a victim or accused cannot be prevented by any Bar Association or group of lawyers, for it is the duty of a lawyer to appear in support of his client, once he accepts the brief. If a lawyer who is engaged, is obstructed from appearing in the court or if his client is deprived of being represented in the court when he is entitled to do so in a lawful manner, that affects the dispensation of justice and would amount to obstruction of access to justice…"
After the PM Modi's statement the two BJP leaders Lal Singh, Chander Prakash, who supported Kathua rape accused by participating a rally, submitted their resignation to the state party chief.
Also read: After Kathua and Unnao, a Rajasthan minor gangraped by three boys; culprits filmed the incident and posted it on social media