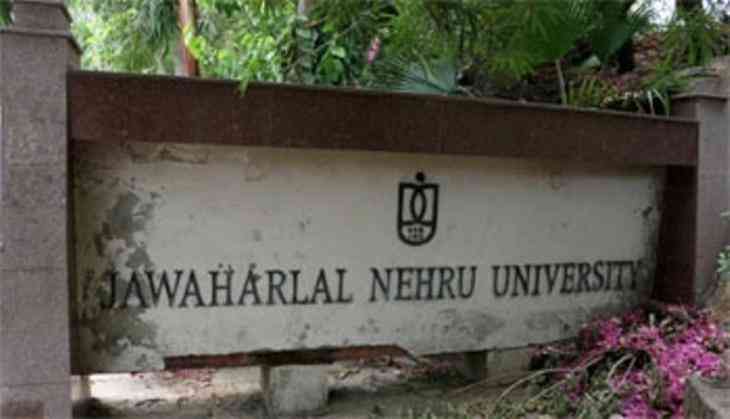 The Jawaharlal Nehru University has again become the center of controversy where the JNU Students Union leader N Sai Balaji's Mphil degree is stalled by the vice-chancellor.
As per the Jawaharlal Nehru University's Student Union, the chief is currently facing an inquiry in the matter where he raised "Anti-Modi, Anti-RSS, Anti-VC" in a meeting of the Academic Council of the university.
The notification of the Students body read "In JNU, the Modi government is trying to silence the voice of students by directly attacking the students representative, by blocking Balaji's MPhil evaluation."
The JNU has been in the news since 2016 when the student union president Kanhaiya Kumar was arrested by the Delhi police and other inmates namely Umar Khalid, Sheila Rashid, Anirban Bhattacharya were apprehended by the Delhi Police after allegedly anti-India and pro-Pakistan slogans were raised.
Now, the JNUSU has alleged that the vice-chancellor Jagadeesh Kumar is acting at the behest of PM Narendra Modi and has been torturing the teachers as well. The JNUTA has alleged that the vice-chancellor is not in communication terms with the teachers association as they had resisted the policy of shifting the entrance exams from subjective to objective.
The JNU Teachers Association has said in a statement that "This is clearly an overreach by the proctor's office and its misuse and instrumentalisation by the JNU administration to harass and target students who raise voice against their irrational and illegal actions."
Also read: Delhi BJP chief Manoj Tiwari agrees to pay Rs 1 lakh to Aam Aadmi Party if CM Kejriwal do this