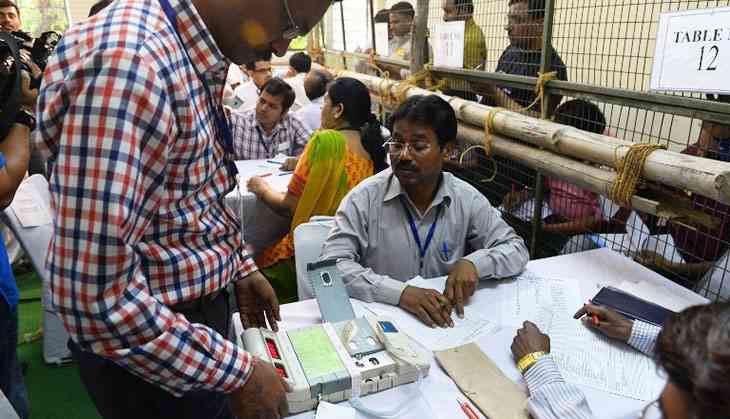 The Election Commission on Friday said the introduction of electoral bonds by the government will compromise transparency in political funding and termed it as a "retrograde step".
The Commission made these observations before the parliamentary standing committee on Law and Personnel in a written deposition.
The committee had met on Friday to discuss issues including EVMs, paper trail machines and electoral reforms.
The poll panel also opposed state funding saying it will not be able to check a candidate's own expenditures during elections.
"The amendment in section 29 C of the Representation of the People Act, 1951 making it no longer necessary to report details of donations received through electoral bonds is a retrograde step as transparency of political funding would be compromised as a result of the change," it said.
Senior Commission officials, including Deputy Election Commissioners Umesh Sinha and Vijay Dev, had appeared before the committee today to speak on EVMs, paper trail machines and electoral reforms.
The government has said electoral bonds are aimed at cleansing the system of poll funding and invited suggestions from all political parties for making the process better.
"People have been wanting to pay (political parties) by cheques but there has been a fear that they could land in trouble as their identity would stand exposed. (Through the electoral bonds) we have addressed both the issues -- ensuring clean donations and keeping identity of the donor confidential," Finance Minister Arun Jaitley had said in the Rajya Sabha in March.
-PTI