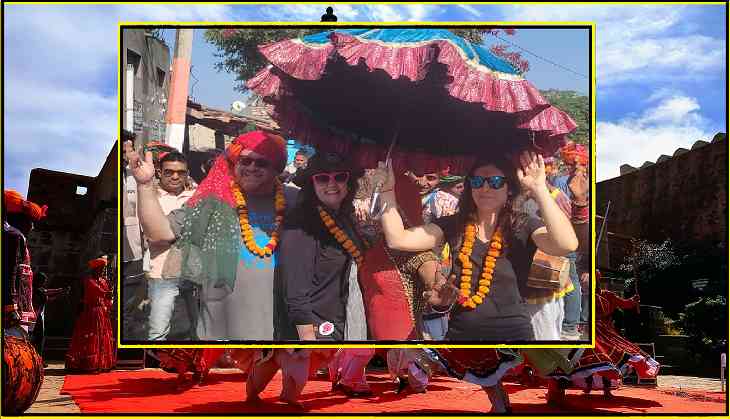 Bundi Festival started on November 11
On the last day of the grand and colourful Bundi Utsav, visitors from foreign countries enjoyed the village safari and learned about the rich culture of rural India. The foreign tourists visited Theekarda village and got acquainted with the rural lifestyle, costumes, and culture.
Here are some glimpses of the village safari: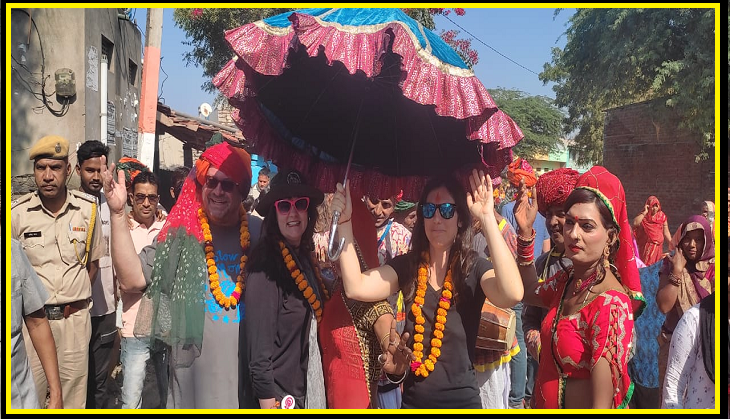 Villagers welcomed the foreign tourists with tilaks and garlands. After this, all the tourists enjoyed the folk songs and folk dances performed by local artists.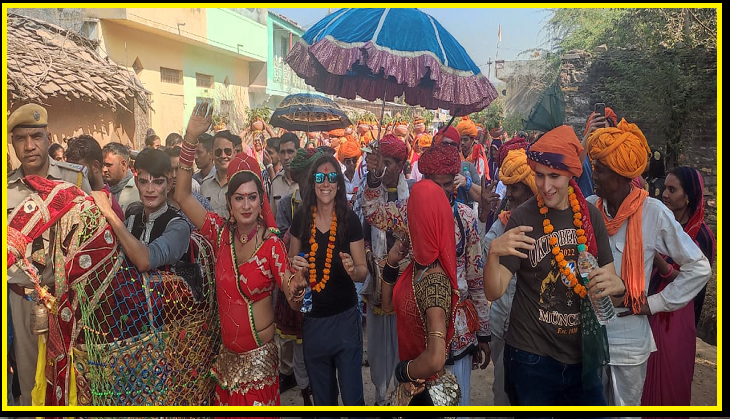 In the series of programs, Pandit Ronu Majumdar enthralled the visitors by playing the flute at the Keshav Ghat. Pandit Narhari Acharya, Ronu Majumdar, and Hrishikesh Majumdar sang some old songs for the foreign guests. The tourists also loved the different dance performances by the local artists.
IN PICS: Glimpses of Rajasthan's famous Bundi Utsav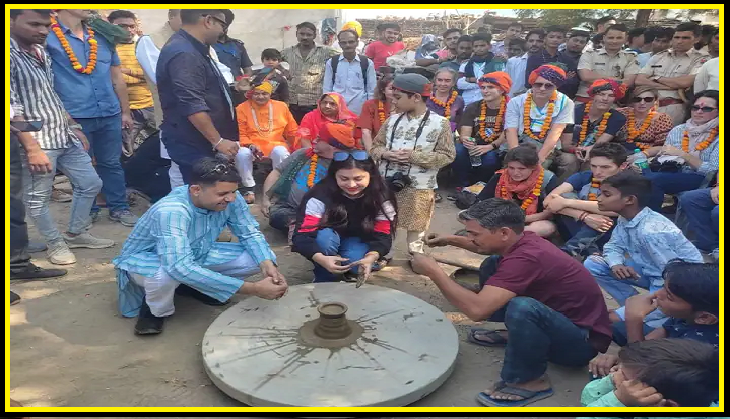 During the safari, foreign tourists also learnt to make pottery and handicrafts.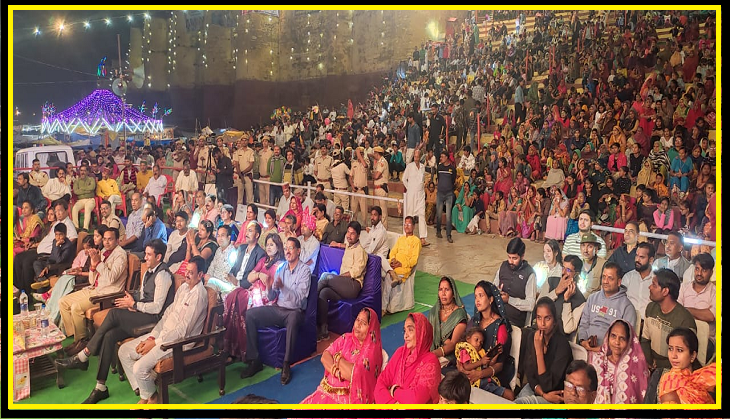 On the last day of the grand festival, Deep Daan was performed at the ghat of the Chambal River in Keshoraipatan.
The Bundi Utsav, or Bundi festival, depicts the traditional art, culture, and craftsmanship of Rajasthan, and numerous spiritual and customary activities are also associated with this festival. The grand 'Utsav' promises to surprise visitors with its magnificence and charm.
The three-day long festival is celebrated every year in the holy month of Kartik, according to the Hindu calendar. This year, it was celebrated from November 11 to 13.