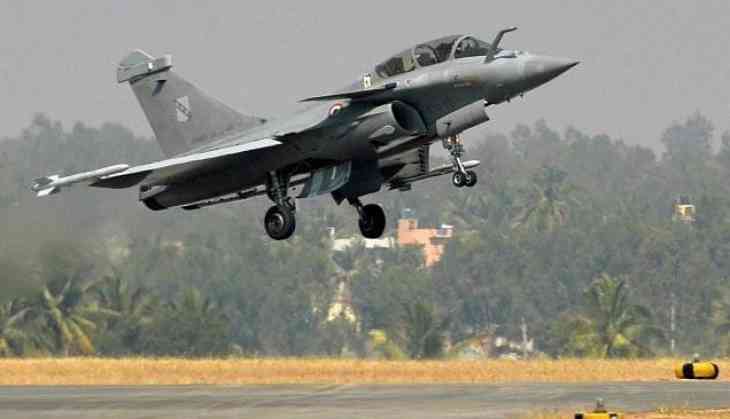 Deputy Chief of Air Staff, Air Marshal Raghunath Nambiar, test-flew the first Rafale fighter jet manufactured by Dassault Aviation for India. He flew the aircraft in France on Thursday to assess its efficiency.
Air Marshal Nambiar is in France along with a team of Indian Air Force personnel to review the production of the jet which will be delivered to India by September next year.
The test was carried out amid raging political slugfest between the Bharatiya Janata Party (BJP) and the Congress over procurement of the 36 jets.
The deal was signed between France and India in 2016 under the National Democratic Alliance (NDA) government to purchase 36 fighter jets at a cost of around Rs. 58,000 crore. The Congress party has been alleging discrepancies in the deal saying that the United Progressive Alliance (UPA) had finalised the price of each aircraft at Rs. 526 crore in 2012.
Initially, the UPA government had planned to buy 18 off-the-shelf jets from France, with 108 others to be assembled in the country by the state-run aerospace and defence company Hindustan Aeronautics Limited (HAL).
However, the BJP-led government scrapped the UPA's plan in 2015 and announced that it would buy Rafale jets from France's Dassault Aviatio
-ANI