Somi Das
| Updated on: 10 February 2017, 1:49 IST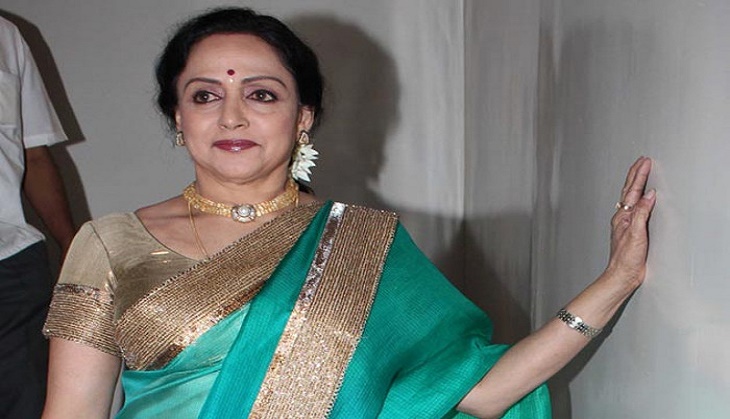 Actor-turned-politician Hema Malini today gave us a lesson in how not to handle a controversy. She was caught unaware that her constituency had turned into a spot of major political battleground following a violence breaking out in Mathura.
She tweeted photos from a film-set in Versova, Mumbai not knowing that back in her constituency, her party, BJP was leading the attack on Akhilesh Yadav government for the large-scale violence.
Read More: Mathura BJP MP Hema Malini tweets photos of film shoot, deletes after accused of insensitivity
For the uninitiated, some bizarre things happened in the temple city in the last 24 hours that claimed over 20 lives and injured many:
1. A little known organisation called 'Azad Bharat Vidhik Vaicharik Kranti Satyagrahi', claiming to be true followers of Netaji Subhas Chandra Bose, attacked the police force in Jawahar Bagh area.
2. This was after the police came to evict them from the 250-acre land they had encroached upon in the name of Satyagraha.
3. The police action followed a court order asking the perennial protesters who demand removal of the president and prime minister and replacing the Indian currency with Azad Hind Fauj currency.
4. Twenty-four people were killed including Mukul Dwivedi, Superintendent of Police and Santosh Yadav, Station House Officer.
5. The rest of the people who were killed were part of the sect.
6. Explosions involving cylinder blasts and bombs, "unprovoked" firing and stone pelting at policemen by the encroachers were all part of this clash.
7. Reports of the incident started surfacing at around 9 pm.
8. By 3 June morning, it had turned into a major political crisis for the Akhilesh Yadav government. BJP was in top form, attacking the government alleging that it had given a free run to the "land encroachers".
Read More: Mathura violence: Who is Ram Vriksha Yadav and what does his group of 'satyagrahis' want?
While all this was making national headlines, Malini was shooting for a film and wishing for its early release and sharing pictures from the sets on Twitter.
She had to delete the tweets after the BJP reportedly pulled her up for exhibiting aloofness, although publicly they have supported her.
But BJP's attempt to shield Malini and the party from a major embarrassment came to a naught when she defended her tweets while speaking to the media. The defensive actor said: "I am an artiste. I had made a commitment to my producers. How could I have predicted the violence that broke out?"
Well, of course, we do know that predicting such tragic incidents in one's constituency isn't the job of an MP. But what about spending time with the electorate? That certainly falls within the duties of MPs. In 2015, it wasreported that angry voters of Mathura had put up 'missing' posters of the actor after she visited her constituency only once following her win in Lok Sabha elections in 2014. She had won the elections with a huge margin of three lakh votes.
Malini has proven time and again that empathy is a quality she lacks. During a tour of a shelter home in Vrindavan she had said: "Vrindavan widows have a bank balance, good income, nice beds, but they beg out of habit." She further said that bulk of these widows were from Bihar and Bengal and that they must return to their home states.
Later, she tried to justify the comment saying that her heart goes out for these women as they were turned away from their families.
However, the damage was done.
The last thing she did for Mathura was to organise a braj mahotsav, an event dedicated to Lord Krishna and promote the constituency's rich culture. The mahotsav was attended by many Bollywood stars.
The two-day mahotsav opened with her dance performance. When she faced opposition from a section of her constituency due to a farmer's agitation that was being held in the area at the same time, she clarified that she wasn't doing "anything filmy". She also said that the event would bring focus on the issues plaguing Mathura.
It is great to see an artiste-turned-politician diversify her talent and network to politically benefit her constituency. But merely throwing a Bollywood party or organising a cultural event isn't good enough to serve the people of one's constituency.
The series of incidents that took place in the past few hours have proven that Malini has a lot to learn before she can call herself a politician or an MP. Controversies happen in politics. But when you mess up while in damage control mode, it is clear that you are stuck in the wrong job. Perhaps, Malini knows that she is no politician and that explains her line of defence -- "I am an artiste".