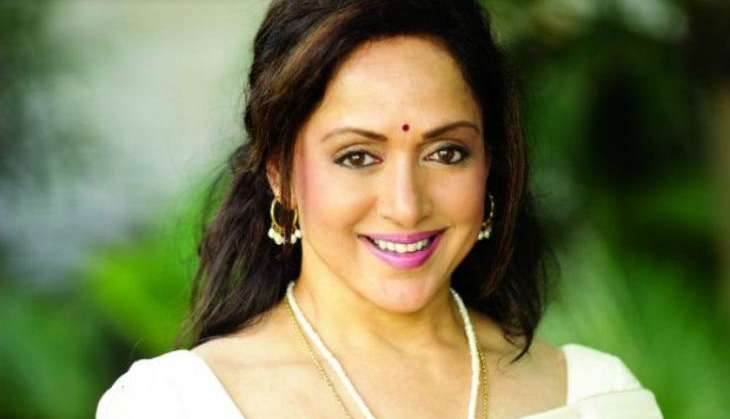 That Hema Malini's social media game isn't strong is old news. But the BJP MP from Mathura seems to have recently acquired a knack for timing her tweets so terribly, she cannot help but become headlines herself.
Yesterday, a clash between the police and the followers of a sect camping on a public park led to the death of 21. It is believed that when the police asked the member of the sect to leave, they opened fire - using grenades, guns, knives and swords - to which the police replied in kind. The resulting clash left the Superintendent of Police, Mukul Dwivedi, dead.
With Uttar Pradesh elections just around the corner and the already mercurial situation in Mathura, Hema Malini's tweets are a tad insensitive. She is, after all, the BJP MP from Mathura constituency.
BJP MP (Mathura) Hema Malini uploads shoot pictures on her Twitter even as death toll from Mathura incident rises. pic.twitter.com/CCilzxReCZ

— ANI (@ANI_news) June 3, 2016
Malini shared photos of the ongoing shooting of Ek Thi Rani in Mumbai, on her Twitter account, but deleted it soon after social media backlash. Since then, she has sent out several tweets talking about the situation in Mathura, offering condolences, and promising to visit if the situation doesn't improve soon.
Apart from UP Chief Minister Akhilesh Yadav and Home Minister Rajnath Singh, no other top leader has commented on the situation as yet.
I just came bk frm Mathura & got the news of the violence tht has taken place there in which policemen have lost their lives.

— Hema Malini (@dreamgirlhema) June 3, 2016
So so upset by ths news frm a place which is so dear to me Will go there again if my presence is required.My heart goes out to the bereaved

— Hema Malini (@dreamgirlhema) June 3, 2016
Heartfelt condolences to families of SP City Mukul Dwivedi & SHO Santosh Kumar who laid down their lives in the line of duty.

— Hema Malini (@dreamgirlhema) June 3, 2016
I fervently appeal to the people of Mathura to remain calm & not get misguided by violent elements 🙏

— Hema Malini (@dreamgirlhema) June 3, 2016
--
Edited Abha Srivastava