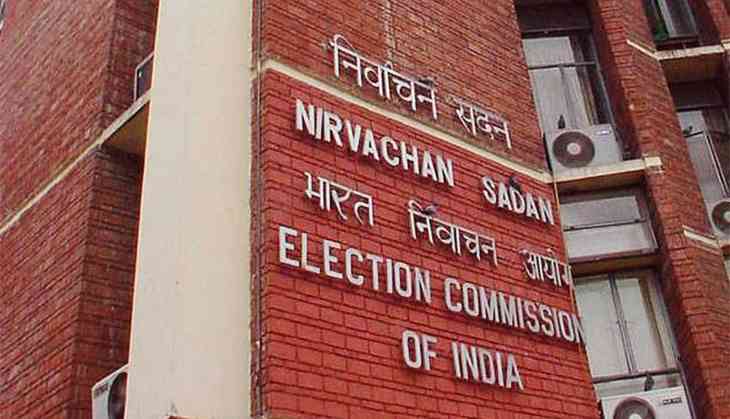 The autonomous constitutional authority responsible for administering election processes, Election Commission of India (ECI) has declared the dates of poll dates and said Himachal polls to be held on 9th November and counting on 18th December.
Addressing a press conference here, Chief Election Commissioner (CEC) of India Achal Kumar Jyoti said "Himachal Pradesh assembly elections will be held on November 9 and counting of votes will be held on December 18."
Model code of conduct for Himachal Pradesh assembly election comes into effect from now itself, said the CEC.
The term of the 68-member Himachal Pradesh Assembly ends on January 7, 2018.
The Election Commission, however, didn't announce date for Gujarat Assembly elections but said it will be conducted prior to December 18.
"Gujarat poll schedules are not announced right now due to the existing rules on time limit (46 days) for holding elections, but it will take place before December 18, to ensure that Himachal Pradesh election results do not impact the Gujarat elections," Jyoti said.
The 14th legislative assembly election for 182 seats in Gujarat is to be held by the end of 2017 as the term of 13th assembly ends on January 22, 2018.
The Election Commission has also taken few steps to conduct free and fair elections.
The Election Commission has now increased the screen size of VVPAT (voter verified paper audit trail) machines and announced VVPAT and along with Electronic Voting Machines (EVM) will be used to conduct elections.
"The Election Commission has increased the size of screen on VVPAT (voter verified paper audit trail) machines to 10 cm by 5.6 cm for the voters to able to verify their vote easily. The height of voting compartments will be increased to 30 inches," said CEC Jyoti.
He further added that for the first time Himachal Pradesh will have 136 all women managed booths.
The Election Commission has also changed election advertisement criteria.
"Bulk SMSes and voice messages on phone shall also be in purview of election advertisements," said CEC Jyoti.
CEC Jyoti also announced that Chennai's RK Nagar by-election will be conducted before December 31.
On April 10, by-elections in Chennai's RK Nagar constituency was cancelled by the Election Commission a day after cash-for-votes allegations surfaced.
The by-election in RK Nagar has become necessary after the death of former Tamil Nadu Chief Minister J Jayalalithaa, who represented it for two terms. Stakes for the by-polls were very high as the results would have been a verdict of sorts in the war between the two rival factions of the ruling AIADMK.
-With ANI inputs.