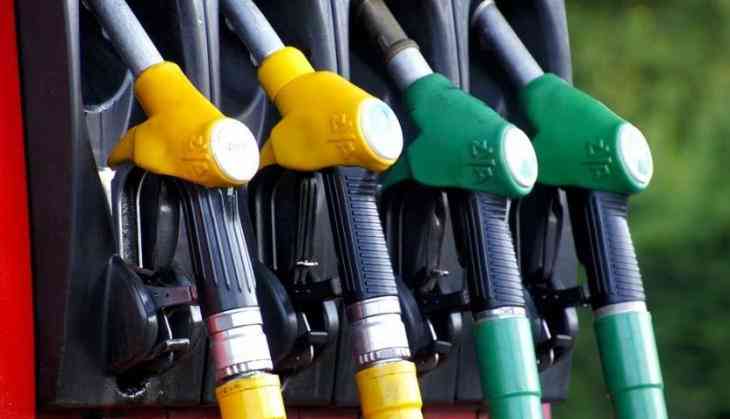 Fuel prices were raised across the country on Thursday. While petrol prices were increased by around 10 paise, diesel prices were hiked by around 28 paise in the four metro cities of Delhi, Mumbai, Chennai and Kolkata.
In Delhi, petrol is being retailed at Rs 82.36 per litre, up from Rs 82.26 on Wednesday. With a 27 paise hike, diesel is priced at Rs 74.62 per litre.

After the revision, petrol is being sold at Rs 87.82 in Mumbai, Rs 85.61 in Chennai and Rs 84.19 in Kolkata.
Cost of diesel in Mumbai, Kolkata and Chennai is at Rs 78.22, Rs 76.47 and Rs 78.90 per litre, respectively.
Last week, Finance Minister Arun Jaitley had announced a cut of Rs 2.50 per litre on both petrol and diesel prices.
Most states, including Gujarat, Chhattisgarh, Bihar, Uttar Pradesh, Tripura, Jammu and Kashmir, Himachal Pradesh, Assam and Jharkhand, had also announced a cut in taxes.
On Thursday, Meghalaya became the latest state to announce a reduction in petrol and diesel prices. The state government has reduced fuel prices by Rs 2.50 per litre.
However, the relief may be short-lived as fuel prices are slowly going back to the previous levels. Since the Centre announced the cut, petrol and diesel prices have gone up everyday, except for Wednesday when petrol prices were kept unchanged.
Petrol:
City New rates (Rs) Previous rates (Rs) (on Oct. 9) Hike (Paise)
Delhi 82.36 82.26 10
Mumbai 87.82 87.73 9
Chennai 85.61 85.5 11
Kolkata 84.19 84.09 10
Diesel:
City New rates (Rs) Previous rates (Rs) (on Oct. 9) Hike (Paise)
Delhi 74.62 74.11 27
Mumbai 78.22 77.68 29
Chennai 78.90 78.35 29
Kolkata 76.47 75.96 27
-IANS