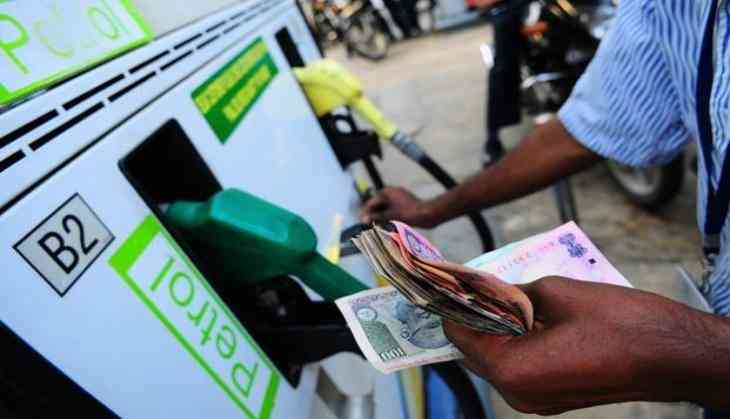 Consumers are yet to receive any respite, as fuel prices have once again been hiked in the country.
In New Delhi, petrol is retailing 12 paise higher at Rs.82.44 per litre, while diesel continues to be sold at Rs 73.87 per litre.
Meanwhile, petrol price in Mumbai has touched Rs 89.80 per litre, while diesel is being sold at Rs 78.42 per litre.
Fuel prices have been witnessing a steep rise since the past few weeks. While the Opposition has blamed the union government for not doing enough to keep a check on prices, the latter has maintained that global crude oil prices and other international factors are causing a hike in prices of petroleum products.
Meanwhile, Department of Economic Affairs Secretary Subhash Chandra Garg on Friday said that discussions are taking place with the United States regarding reduction of oil imports from Iran.
"We are in talks with the USA and they told us to reduce the import from Iran significantly. We have done that to some extent. As clarity in the situation emerges, steps will be taken accordingly by the government by November 4," he told ANI.
Garg also said that if needed, discussions will be held on trading of oil in terms of the Indian Rupee.
-ANI