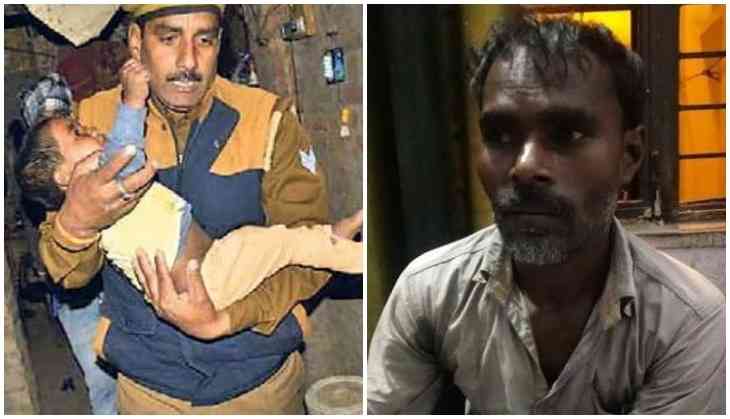 Farrukhabad rescue operation
After 9 hours of hostage, UP Police managed to rescue 23 children who were held captive by a murder accused Subhash Batham in Farrukhabad. While rescuing children the accused got killed in the police encounter.
As per UP Additional Secretary Awanish Kumar Awasthi, he confirmed that all children were rescued safely while the accused got killed in an encounter.
Timeline
At around 3 pm accused Subhash took hostage of 23 children on Thursday after inviting them for a birthday party at his house in Farrukhabad.
When locals realised that children had been held as a hostage they called police to rescue them. Around 5 pm, the accused fired from inside the house when people and police tried to speak to him. Policemen and locals got injured in this event.
Owing to this event SP and DM reached the crime spot and after 7 hours of hostage, he released a 6-year-old girl. He handed over the girl to his neighbour from a balcony.
Around 1 am on Friday, police with the help of locals broke the front door and entered his house and in defence, they fired on him. When Subhash's wife came out of the house she was beaten up by the locals who succumbed to her injuries.
Around 1:30 am police confirmed the news of the death of the accused.
UP Chief Minister Yogi Adityanath has announced an award of Rs 10 lakh and a certificate of appreciation for the UP Police team who successfully carried out the operation.
Motive
As per India Today, Subhash sent a letter to the local district magistrate in which he complained about the lack of toilet facilities in his house. He alleged that he had been denied government housing. His letter further read he was a labourer and had an ailing mother who had to go out in the open. He also claimed that he requested the authorities to build a toilet in his house however his demand remained unheard.
Inspector-General of Police, Kanpur Range, Mohit Agarwal, Subhash, who appeared to be mentally unstable, fired on those who attempted to speak to him. Batham wanted to talk to the local MLA, but he refused to speak to the leader when he arrived.
Also Read: Farrukhabad hostage horror takes ugly turn, wife of accused beaten to death by locals