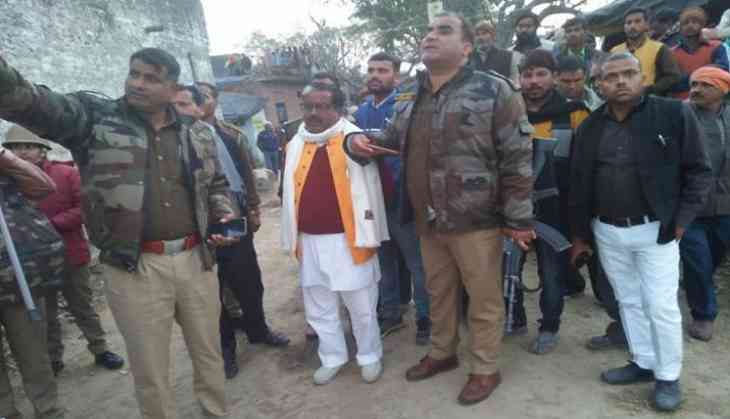 Farrukhabad crisis has ended after nine hours of struggle as UP police managed to rescue 23 children from the captivity of the accused on Friday wee hours. The new ugly turn came into this horrifying case is that locals of Kasaria village have killed the wife of the accused, media reports said.
She passed away this morning after locals beaten her brutally and later accused wife was admitted to a local hospital in critical condition where doctors pronounced her dead.
Reportedly, her body has been sent for postmortem and the reason of her death would be revealed after the autopsy report.
The hostage drama began at Kasaria village in the afternoon when the accused named Subhash Batham invited children for his daughter's birthday party. He kept children in his hostage for about eight hours on January 30.
The accused was killed by the police as the hostage situation ended and all 23 children were rescued safely by the cops.
At around 1:20 am UP Police organized a press conference and Additional Chief Secretary (Home) Awanish Awasthi told media about the operation, "The accused, identified as Subhash Batham was killed and there were about 23 children who were rescued safely."
UP Additional Chief Secretary and Principal Secretary Home Awanish Kumar Awasthi on children kept as hostage at a house in Farrukhabad: The person who was holding the children as hostage has been killed in an operation and all children have been safely evacuated. pic.twitter.com/48QYcsoGRr

— ANI UP (@ANINewsUP) January 30, 2020
"The accused had invited the children for the birthday party of his daughter and held them hostage. It started at about 5.45 pm on January 30 and continued for about eight hours," Director General of Police (DGP) OP Singh said.
Reportedly, the accused had initially released a six-month-old baby by hander her to his neighbor from a balcony.
After this incident came to light, locals were gathered outside the house where the man kept all children hostage.
The crowd opened the door of the house to rescue the children from his captivity. After seeing the crowd coming together, he opened the fire and then, police killed the accused during the retaliation.
However, his wife was killed, but none of the children suffered any injury.
Besides, two policemen also suffered bullet injuries. Meanwhile, the motive of the accused is still unknown.
Also Read: Farrukhabad Hostage: 8-hour operation ends; accused shot dead, 22 kids rescued