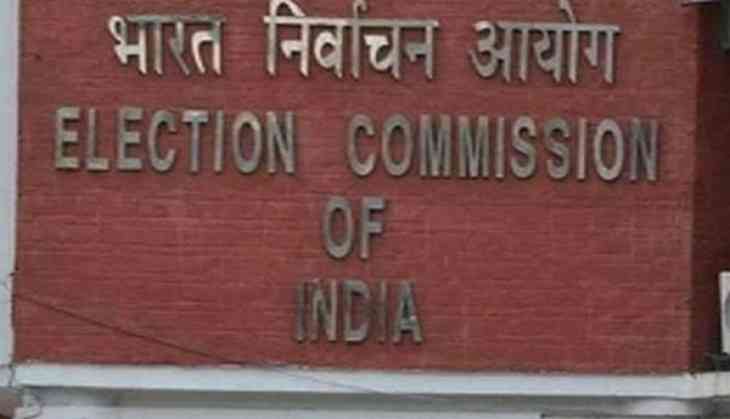 After Congress outcry, the Election Commission on Sunday admitted to that the CCTV cameras installed at the Madhya Pradesh's Capital Bhopal strongroom where electronic voting machines (EVMs) were kept after the polling in the state, did not function for over an hour I punched (in/out) on time. The CCTV that kept out of function for an hour resulted in a blackout in the strongroom that provoked accusations of tampering from opposition parties.
Adding to it the election body had also said that it has taken action against an official who allegedly delayed the handover of EVMs in Sagar by nearly for 48 hours, while it should have been done soon after completion of the polling on November 28.
"A report obtained from the Bhopal Collector states that CCTV cameras and an LED display installed outside the strongroom did not function from 8.19 am to 9.35 am on 30.11.2018 due to the failure of electricity supply. Because of this, the recording could not be done during the given time period. An additional LED screen, an inverter and a generator have been installed in order to ensure continuous electricity supply," a statement released by the poll body on Saturday read.
EC also added that the CCTV cameras installed on the premises are now working, and two cordons of security personnel have been deployed to prevent any wrongdoing. "The security force is also maintaining a logbook, and the machines are perfectly safe," the Election Commission added. The statement also took note of the Congress party's objection to an unlocked door at the Old Jail strongroom, adding that it "has been closed after the complaint".
A Congress delegation had met the Election Commission earlier in the day to raise its concerns over the security of EVMs across Madhya Pradesh and Chhattisgarh.
Also read: Watch video: Navjot Singh Sidhu takes a dig on PM Modi over rafale aircraft deal; says, 'Chowkidar ka kutta bhi chor se mil gaya hai'