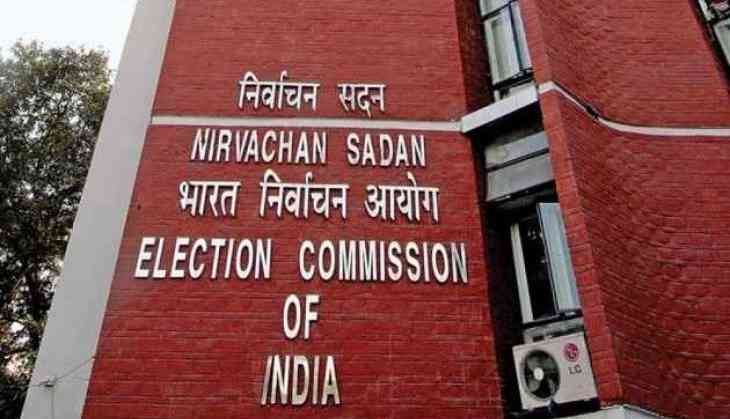 The Election Commission has given the nod to amended rules and regulations of the ruling AIADMK, which among others has done away with the powerful General Secretary post held by the late J Jayalalithaa.
The EC has uploaded the amended rules and regulations on its website.
The move was "welcome and a long-awaited one," a senior party leader said.
Put up under 'Constitutions of Political Parties,' the amended rules and regulations include the creation of new party posts-- Coordinator and Joint Coordinator, held by O Panneerselvam and K Palaniswami, respectively.
While Palaniswami is the Chief Minister of the state, Panneerselvam is his deputy. The two leaders had merged their led respective factions in August 2017.
A party general council under them later adopted a slew of resolutions,including abolishing the General Secretary post held by Jayalalithaa following her death in December 2016, besides annulling the interim appointment of her confidante, the jailed V K Sasikala, as her successor.
Putting up the amended rules and regulations on the EC website for 'public view' was a 'technical' process, official sources said.
In the amended rules, the party has said, among others, that the late Jayalalithaa shall be the "eternal" General Secretary and that the post has been "abolished."
"As per wishes of the members of the party and the party cadre, Puratchi Thalaivi (Revolutionary leader) Dr J Jayalalithaa shall be the eternal General Secretary of the party and no person shall be elected appointed/nominated to that post."
The Co-ordinator and Joint Co-ordinator, elected by the party General Council, shall hold respective posts for five years and "are fully authorised to relax or make alterations to any of the rules and regulations," it said.
Among others, the top two leaders were 'empowered' to take decisions on important political events, policies and programmes of urgent nature, which cannot "brook delay and await the meeting of either Executive Committee or General Council."
In April this year, AIADMK had written to the EC, requesting it to take on record and update the amendment to its party rules and regulations done in its September 2017 General Council meeting here.
It had also sought that the same be uploaded on the Commission's website.
Earlier, the EC had allotted the 'two leaves' symbol to the ruling dispensation, head by Palaniswami and Panneerselvam.
(PTI)