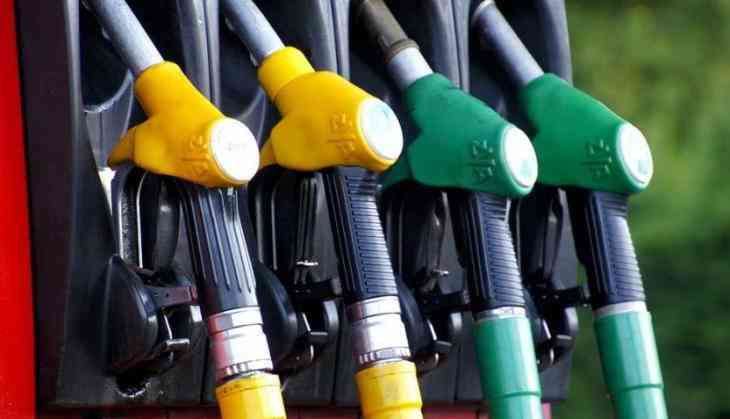 Fuel to be imported from Iran
Union Minister of Petroleum and Natural Gas Dharmendra Pradhan said that despite the sanctions imposed by the United States, Indian companies have made nominations to purchase oil from Iran.
Delivering the opening remarks at the inaugural conference of The Energy Forum here on Monday, Pradhan said: "Two days ago, two of our companies made nominations to purchase Iranian oil in November. We do not know if we will get a waiver (from US sanctions) or not. Isn't it new diplomatic power and recognition of the new leadership of India?"

Stressing on the need to lower carbon footprint and enhance self-sufficiency in terms of energy, Pradhan noted that the Centre is focusing on achieving a significant reduction in the import of carbon molecules.
"Energy is an important component for any economy. India, being the third largest energy consumer in the world, imports nearly 300MMT of carbon molecules every year. Our challenge is to lower this import volume, enhance self-sufficiency and lower our carbon footprints," he said.
Emphasising on the Centre's efforts to expand India's gas-pipeline network, he added, "We aim to expand India's gas-pipeline network to nearly more than half of the country and are pushing to establish India as a gas-based economy, with domestic as well as foreign investments and also enhancing exploration and production activities to augment our own hydrocarbon production capacities"
Asserting that 'when the bottom of the pyramid is transformed, the characteristic of the country is transformed' he underlined the positive impact of the Pradhan Mantri Ujjwala Yojana on the lives of women.
"I interacted with a large number of beneficiaries of Ujjawala Yojana a few days back. All of them unanimously said that previously they had to spend around Rs. 1000 to 1200 to purchase wood, coal and other items for cooking. Today, they buy gas cylinders at a maximum cost of Rs 900, out of which Rs 400-450 is returned in the form of subsidy, and hence, the effective expenditure is only about Rs 500. They also said that many of their eye issues were resolved because of the same and they were getting more time to rest now."
The conference aims at analysing the global energy industry and overcoming challenges to address India's energy security.
Other significant issues such as import reduction, sustainability, and reduction of CO2 footprints were also tabled for discussion at the conference.
-ANI