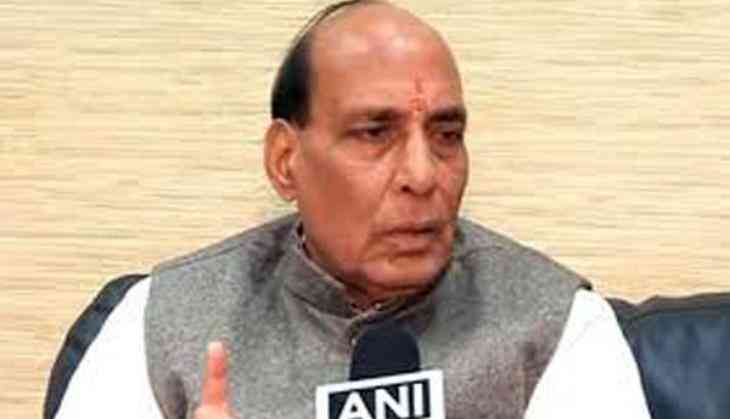 Union Home Minister Rajnath Singh has directed National Security Advisor Ajit Doval and the Director, Intelligence Bureau, Dineshwar Sharma to continuously monitor the situation in Punjab and Haryana, ahead of the court proceedings against rape convict Dera Sacha Sauda chief Gurmeet Ram Rahim.
Along with Rajnath Singh, Doval and Sharma, the Home Secretary, and other Home Ministry officials were also present in the meeting that took place in North Block.
The past few days in Panchkula, Sirsa and the neighbouring areas have witnessed a volatile situation, after Ram Rahim was convicted of rape charges.
The court proceedings against the rape convict are scheduled to begin at 2:30 p.m. on 28 August.
Earlier, Haryana Director General of Police (DGP) B.S. Sandhu had revealed that 52 cases were registered so far and 926 arrests were made.
Following the instances of violence, arrangements were made for the sitting of a CBI Court in Sunaria District Jail for the pronouncement of quantum of sentence against Ram Rahim.
People vacated the Dera Sacha Sauda Ashram in the Bajenka village and the whole premises are being inspected by the police and the Army located in the Sirsa district of Haryana.
-ANI