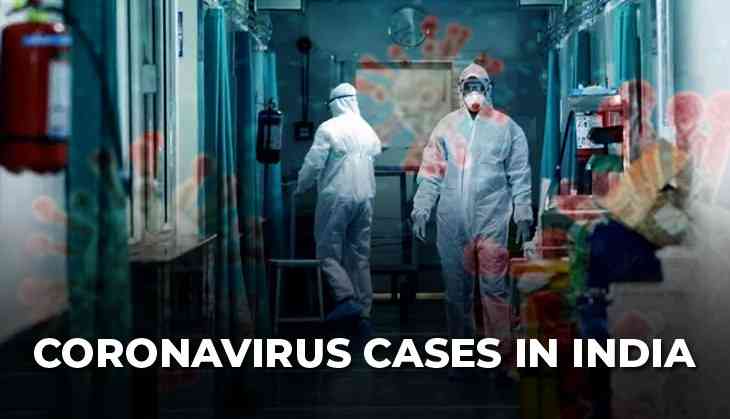 Approximately 550 fresh cases in the last 24 hours, have taken the total tally of confirmed Covid-19 cases in India above 5,700. The number of deaths has mounted to 166 with 17 deaths in the last 24 hours across the nation.
In its updated data at 8 am, the Health Ministry stated that while the figure of active coronavirus cases is 5,095, more than 472 people have either been cured or discharged.
The highest number of confirmed cases in India is from Maharashtra at 1,135, followed by Tamil Nadu at 738 and Delhi at 669 cases. The cases have soared to 427 in Telangana, whereas Rajasthan has 381 cases.
The state of Uttar Pradesh has 361, while Andhra Pradesh recorded 348 Covid-19 cases. Kerala has recorded 345 coronavirus cases thus far.
Jammu and Kashmir has 158 cases, Haryana has 147, West Bengal 103 and Punjab 101. the state of Odisha has recorded 42 Covid-19 cases.
Thirty-eight people have been infected in Bihar, while Uttarakhand has 33 cases and the North East state of Assam 28. Himachal Pradesh and Chandigarh have recorded 18 cases each, whereas Ladakh has 14 positive cases thus far.
11 cases have been reported from the Andaman and Nicobar, while Chattisgarh reported 10 cases. Goa has 19 cases, followed by Puducherry at five.
Manipur, Arunachal Pradesh, Tripura and Mizoram have recorded one case each, while the state of Jharkhand has 4 cases.
Today, eight deaths were reported from Maharashtra, three from Gujarat, two from J&K and one each from Tamil Nadu, UP, Karnataka and Punjab, the data said.
The state of Maharashtra has recorded the most number of deaths at 72, accompanied by Gujarat at 16, Madhya Pradesh at 13 and Delhi at 9. Punjab and Tamil Nadu have reported eight deaths each, at the same time Telangana has registered 7.
Two deaths have been reported from Kerala. Bihar, Odisha and Himachal Pradesh recorded one death each.
West Bengal and Karnataka have recorded 5 deaths each. Andhra Pradesh, J&K and UP have registered four deaths each while Rajasthan and Haryana have 3 each.
Also Read: Coronavirus: Odisha becomes first state to extend lockdown till April 30, urges Centre to follow
Also Read:Coronavirus: Strict legal action against violators; Delhi Police announces in 'sealed' Bengali Market