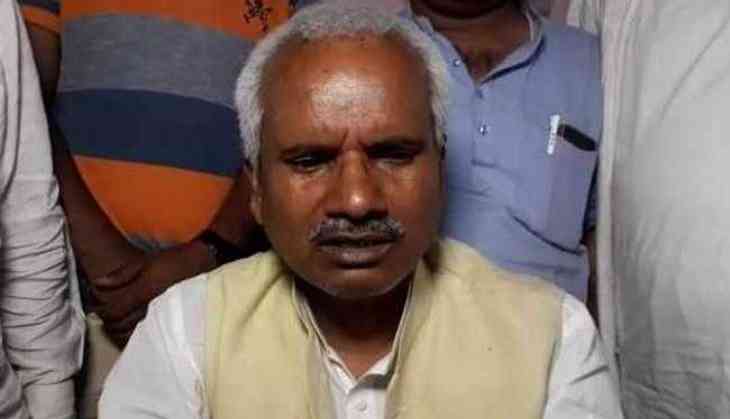 Upendra Prasad, Hindustani Awam Morcha-Secular leader and the candidate of Grand Alliance or Mahagathbandhan from Bihar's Aurangabad Lok Sabha seat, met with a road accident on Saturday and reportedly got injured when a speeding Bolero hit his car.
Following the accident, Upendra Prasad and his supporters alleged that it was an attempt to kill him. The police arrested two persons in connection with the accident.
"A speeding car came from the wrong side and tried to drag our car. Our driver showed the presence of mind and used emergency brakes and we were saved. This was undoubtedly a plot to kill me," Prasad was quoted as saying.
Upendra Prasad was headed to Aurangabad for election campaigning when the accident happened at National Highway-139. Police have said the investigation is on in the case.
"We reached the accident site when we got the information that the Mahagathbandan (Grand Alliance) candidate has been injured in an accident. Two people have been arrested and the probe is on in the case," a police officer told NDTV.
Also read: Bihar Train Accident: 13 coaches of Tapti-Ganga express derail in Chhapra's Gautam Asthan; 4 injured