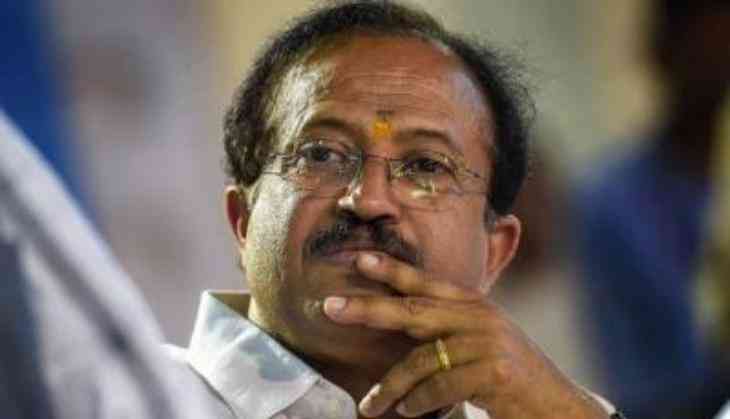 Congress MP K Muraleedharan.
Criticising the Union Budget, Congress MP from Kerala, K Muraleedharan on Thursday said "all of our demands" have been rejected.
"Congress leader Rahul Gandhi and former Finance Minister P Chidambaram have already given the main comment on the budget, but as an MP from Kerala, I would say that all of our demands have been rejected by this budget. In the last Parliament session, the government had promised an All India Medical Institute and even the Health Minister made a similar promise in the Lok Sabha, When I raised this matter to the Lok Sabha, he [health minister] said that this was under the consideration of the Finance Ministry," K Muraleedharan said.
"The health ministry has already recommended three AIIMS in Kerala, Karnataka and Haryana, but yesterday's budget was totally rejected," he added.
Later, he continued by saying that none of the demands or requests was considered in the Union Budget presented by Finance Minister Sitharaman on Wednesday.
"The other demands raised by the Kerala MPs and Kerala government, even a single request is not allowed in yesterday's budget. They have totally neglected Kerala because the BJP did not get any seats from Kerala in the last elections, nor will it get in the upcoming polls. It is a sheer insult to the state," Muraleedharan said apparently talking about the Lok Sabha elections due next year.
Finance Minister Nirmala Sitharaman presented the Union Budget 2023 in Lok Sabha on Wednesday. This was the third time in a row that the government presented the budget in a paperless form.
Highlights of the budget presented by the Union Finance Minister included significant incentives under the new income tax regime. The IT rebate limit in the new regime has been increased from Rs 5 lakh to Rs 7 lakh and the new tax regime will be the default tax regime, the Finance Minister said.
Capital expenditure outlay has been increased by 33 per cent to Rs 10 lakh crore, accounting for 3.3 per cent of the GDP.
(ANI)
Also Read: Thought Nirmala Sitharaman would give boost to Karnataka in Union Budget: DK Shivakumar