Thought Nirmala Sitharaman would give boost to Karnataka in Union Budget: DK Shivakumar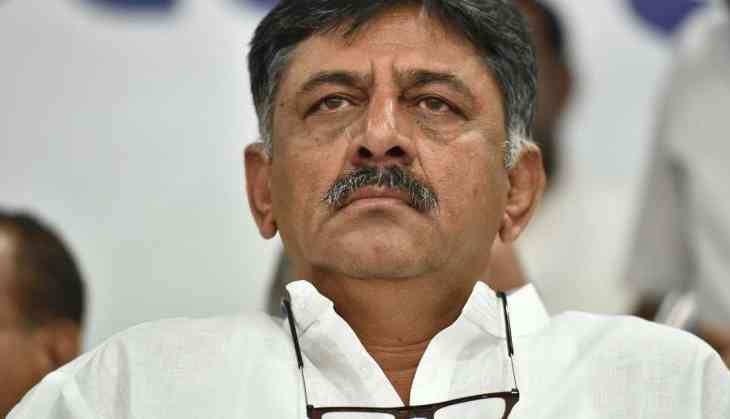 Congrees leader DK Shivakumar
State Congrees Chief DK Shivakumar on Thursday said "Karnataka has got nothing" in the Union Budget in spite of Union Finance Minister Nirmala Sitharaman being "from our state."
"Karnataka has got nothing in the Union Budget, except that they have released some amount for Tungabhadra, which has already been there. The budget does not impact Karnataka straight and we are very sorry that we thought Nirmala Sitharaman is from our state and she will give a boost to the state but nothing has been done," Karnataka Congress chief DK Shivakumar said talking to mediapersons.
Nirmala Sitharaman in her budget speech on Wednesday announced a grant of Rs 5,300 crore for the Upper Bhadra Project in Karnataka.
"In the drought-prone central region of Karnataka, central assistance of Rs 5,300 crore will be given to Upper Bhadra Project to provide sustainable micro irrigation and filling up of surface tanks for drinking water," the Finance Minister had said.
The Upper Bhadra Project is a major lift irrigation Scheme under implementation in the central region of Karnataka which envisages lifting upto 17.40 Thousand Million Cubic Feet (TMC) of water in first stage from Tunga to Bhadra and lifting 29.90TMC of water in second stage from Bhadra to Tunnel near Ajjampura, in Tungabhadra sub-basin of Krishna basin, the website of the Visvesvaraya Jala Nigam Ltd said.
Meanwhile, on the upcoming visit of Prime Minister Narendra Modi to the poll-bound state, Shivakumar said: "Modi ji is coming for the election, how can we stop him from coming and how can we comment on it? It is his party and he is working for his party."
On Tuesday, Karnataka CM Basavaraj Bommai had said that PM Modi would be visiting Karnataka on February 6 to inaugurate the International Conference on India Energy Week in Bengaluru and a helicopter manufacturing unit (HAL) at Tumkuru.
Notably, Congress is scheduled to have a state-level election committee meeting, later in the day.
"We are having a state-level election committee meeting," Shivakumar confirmed.
Karnataka is slated to go for polls in the month of April-May this year.
(ANI)
Also Read: 'Written letter to PM Modi...' AAP MP Sanjay Singh demands confiscation of Adani's passport