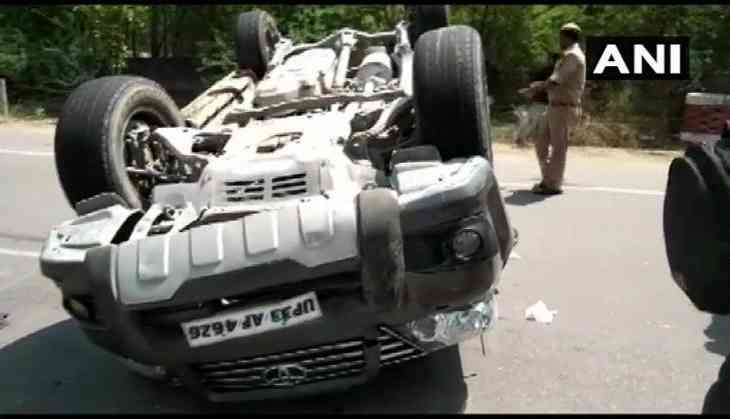 Congress MLA Aditi Singh suffered minor injuries after her convoy was attacked by a group of assailants, while she was headed to the district panchayat office for a floor test against district panchayat president Awadhesh Singh.
The incident took place on May 14 in Raebareli's Harchandpur area.
Her cavalcade toppled while trying to escape scores of assailants.
Talking to media persons, Aditi Singh said: "We were stopped by two cars. As many as 50 assailants, carrying iron rods, hurled stones at me from one side, while Awadhesh Singh sat in the other car to watch all this."
The Congress lawmaker alleged that the attack was carried out at the behest of BJP Lok Sabha candidate from Rae Bareli, Dinesh Singh, who is the brother of Awadhesh Singh.
Speaking to media persons, Inspector General of Police (IGP) SK Bhagat said: "District panchayat members have alleged that a few members are also missing. Necessary action will be taken."
The floor test was deferred as none of the total 52 district panchayat members could reach the district panchayat office on time.
"A murderous attack on Congress MLA from Rae Bareli Sadar is a live example of the state's law and order. By attacking her, BJP gave another evidence of their cowardliness," UP Congress tweeted.
Police are investigating the matter to ascertain the identity of the assailants.
-ANI