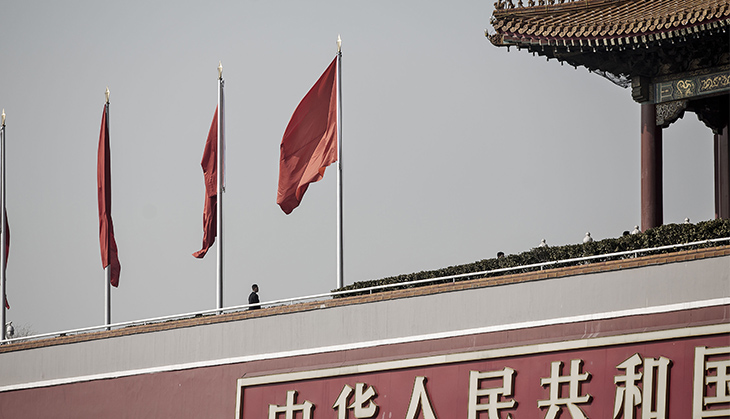 Claiming to be firmly committed to peaceful settlement of issues, China on 17 May said that they were maintaining "active negotiations" with India to resolve the border disputes.
"China is firmly committed to the peaceful settlement of disputes through negotiations, which is the primary means of dispute settlement in accordance with international law," Chinese Vice-Minister Liu Zhenmin said.
The US Deputy Assistant Secretary of Defence for East Asia, Abraham M Denmark, told media in Washington on May 14 that "we have noticed an increase in capability and force posture by the Chinese military in areas close to the border with India."
Liu also noted that resolving disputes through negotiations has already been a regional rule for Asian countries and, in 2002, China and ASEAN countries had signed the Declaration on the Conduct of Parties in the South China Sea.
According to Article 4 of the Declaration, the Parties concerned undertake to resolve their territorial and jurisdictional disputes by peaceful means through friendly consultations and negotiations by sovereign states directly concerned, he said.
"China (is) now maintaining active negotiations with India and Bhutan respectively on the resolution of boundary issues, he said while addressing a Asian African Legal Consultative Organisation meet.
Noting that International Court of Justice was doing a good job, he said, however, some few international judicial bodies have caused great controversy, and incited criticism and concern from various countries including those from Asia and Africa.
"This should give us much food for thought. It reminds us that the application of international judicial procedures should be based on full respect for the will of the countries concerned.
"In the initiation of procedures for the interpretation and application of international treaties, it is important to act with good faith, equity, impartiality, objectivity and prudence, and to avoid any ultra vires or abuse. It is also important that dispute settlement procedures should work for the resolution of disputes, instead of provoking or escalating differences, still less infringing upon the rights and interests of other countries under the pretext of the rule of law," he said.
Moreover, the outcomes of negotiations are more acceptable to the people of those countries and can be implemented smoothly, and therefore be more lasting, he said.
-PTI