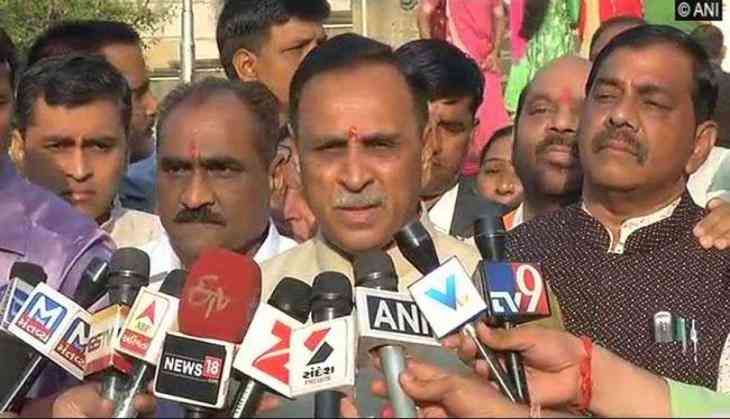 Gujarat Chief Minister Vijay Rupani has said that senior Congress leader P. Chidambaram's comment on the Election Commission (EC) is not appropriate.
Chidambarahad on Friday resorted to micro-blogging site Twitter to express his opinion, where he said that, "EC will be recalled from its extended holiday after Gujarat Govt has announced all concessions and freebies."
He further said that the EC had authorised the Prime Minister to announce the date of Gujarat elections at his last rally.
According to Rupani, "Congress is scared of Bharatiya Janata Party (BJP), that is why P. Chidambaram is giving such statements."
"They are commenting on the Election Commission which is not apt in our Indian democracy," added Rupani.
He stated that the Congress Party and P. Chidambaram should first look into what they did for the nation and then comment on others.
The Election Commission was scheduled to announce the dates for Himachal and Gujarat Assembly elections on October 12, but it only announced the dates for Himachal.
Chief Election Commissioner A K Jyoti, had however, said Gujarat polls will be held before December 18, the day when the results of the Himachal Pradesh polls are to be announced.
-ANI