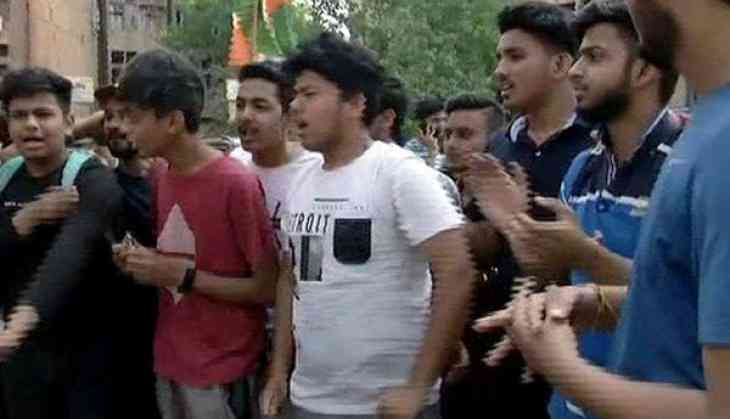 CBSE paper leak issue seems no longer to stop yet as students parents have been outraged to show their protest in Delhi. As the Central Board of Secondary Education has already announced to re-conduct the examination for the Class 10th Mathematics and Class 12th Economics paper. Recently, CBSE chairman Anita Karwal broke her silence and said that the action was taken for the good of the students. She has also said that the dates for the examination will be announced soon.
In a recent development of the CBSE, the paper leak is that section 144 has been imposed outside the house of HRD minister Prakash Javadekar's Kushak Road residence in Delhi. Section 144, which prohibits the gathering of a group of people with the mutual intent of deliberate disturbance of the peace.
All the students who have been affected by the decision were protesting outside the CBSE office in Delhi. Candidates in UP and Punjab also held a protest. While six students have been detained over the paper leak issue.
Earlier today, Delhi Police has interrogated over 30 people which includes students and teachers of private coaching centres. They have also seized dozen of mobiles for doing the investigation over paper leak issue. Yesterday, Police had traced the coaching centre and also arrested the owner named as Vicky.
However, the issue has come to light when CBSE had announced to re-conduct the examination on the official website. The official statement reads that 'The board has taken cognizance of certain happenings in the conduct of certain examinations as are being reported. With the view to uphold the sanctity of the Board Examinations and in the interest of the fairness to the students, the Board has decided to reconduct the examinations in the following subjects. Dates for fresh examinations and the other details shall be hosted on the CBSE website within a week.'
Also read: CBSE Paper Leak: The students have nothing to worry about the exam, says CBSE Chairperson