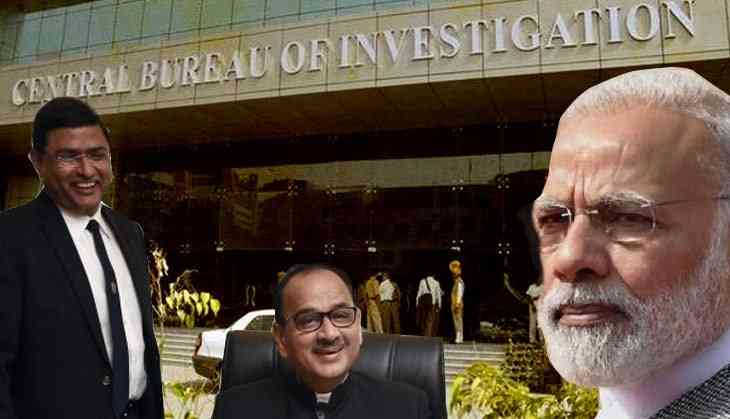 The Congress has sharpened its attack on the Prime Minister Narendra Modi, after the infighting in the CBI has turned into an ugly face-off between the two serving directors and special directors, who were sent on leave this morning.
The party has claimed that Narendra Modi is directly responsible for destroying Central Bureau of Investigation and that his leadership has become incapable.
In a press conference, Congress' Communication department head Randeep Surjewala said, "PM is solely accountable in dismantling and destroying India's premiere investigation agency CBI. Deprecation, denigration, dismantling and destroying institutions is the sole agenda of PM Modi."
He added that "The CBI is being converted into dirty tricks department of the BJP. Habitual misuse of the CBI by PM Modi and BJP President Amit Shah for fixing political opponents and illegal intervention to tamper with fair investigation of serious criminal cases has landed the CBI in an unfathomable mess."
Andhra Pradesh CM Chnadrababu Naidu also attacked the Modi government alleging that they have deteriorated the agency. "Today we have seen (how) they are messing with CBI"
He added that "Even during the tenure of minority and coalition governments -- (HD) Devegowda, (IK) Gujral, (AB) Vajpayee, PV Narasimha Rao, Manmohan Singh, we never faced problems like these."
Randeep Surjewala further said that "There are lurking suspicions viz-a-viz the role of present political executive at the highest level along with the role of senior CBI officers."
The CBI vs CBI battle will have severe ramifications in the functioning of the agency as many high profile cases have been pending before it.
Also read: CBI vs CBI: Director Alok Verma approaches Supreme Court against the govt's decision; CBI denies