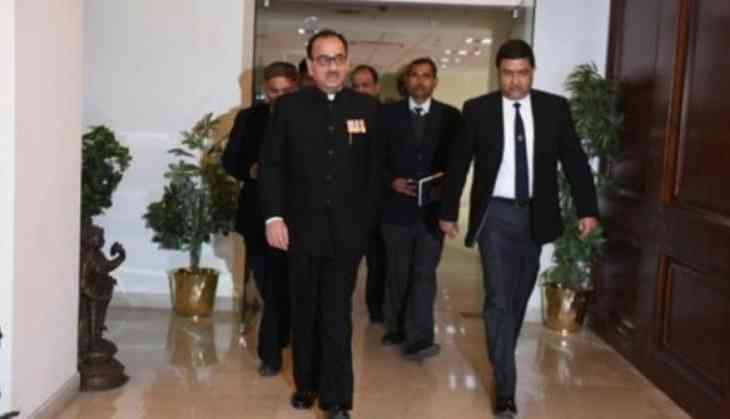 In the latest twist on the ongoing infighting between the CBI's No. 1 and No. 2, the government has sent the entire team of Alok Verma on leave but the lawyer's of Verma have approached the Supreme Court against the decision.
The battle had begun in the CBI when the director Alok Verma registered an FIR against his deputy Rakesh Asthana who was posted as the special director. The allegations included a bribe scandal in which Verma made Asthana an accused in the case and even arrested his aid Devender Kumar, deputy Superintendent of Police in the CBI.
The government's decision came at the midnight when both Alok Verma and Rakesh Asthana were sent on leave, as per a notification issued by the Department of Personnel and Training.
The CBI has earlier planned to arrest the accuse Sana Satish Babu, on whose statement the CBI director Alok Verma took suo motto cognizance, had filed an FIR and sent Rakesh Asthana on leave from immediate effect. Sana Satish Babu, the businessman, was earlier going to be arrested as per a news report in The Indian Express, but he was made a complainant in Asthana's FIR.
The plea moved by Alok Verma has been accepted by the Supreme Court and the matter will be heard on October 26. Some senior Supreme Court lawyers including Prashant Bushan has said that sending CBI director Alok Verma on leave is 'unconstitutional' and that government is trying to protect special director Rakesh Asthana, who is an IPS officer from Gujarat cadre.
Also read: CBI vs CBI: Joint Director M Nageshwar Rao appointed as interim chief of CBI; Govt sends director Alok
CBI Director Alok Verma's petition accepted by the Supreme Court; likely to be heard on October 26

— ANI (@ANI) October 24, 2018